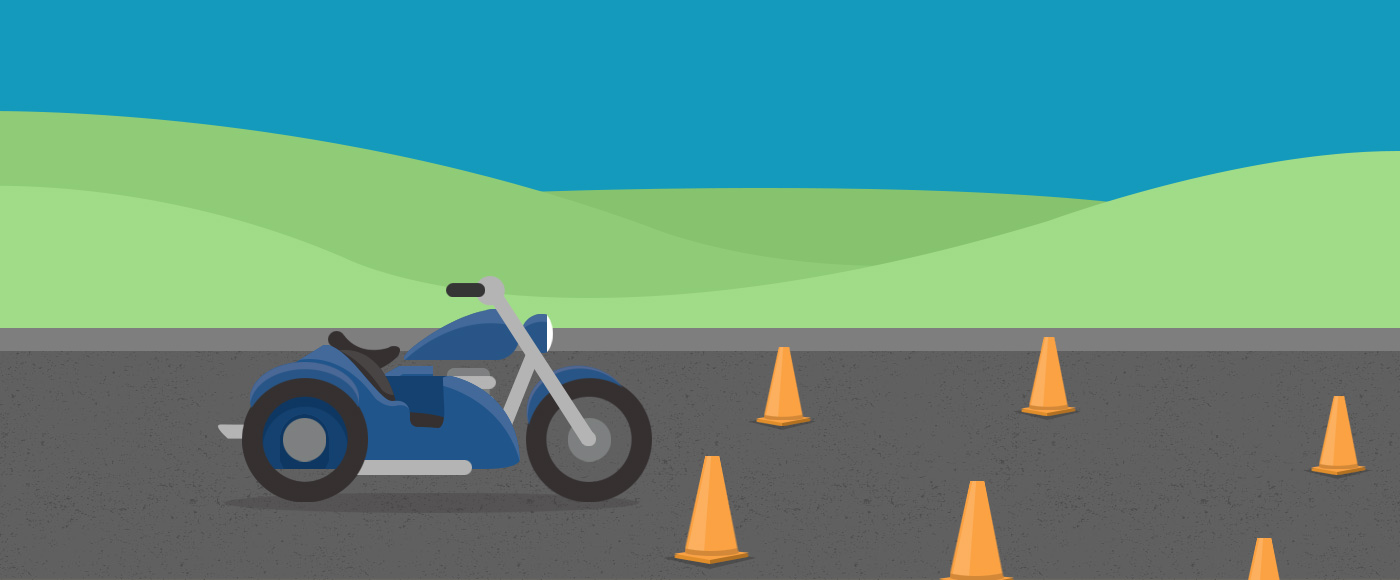 The Side Car/Trike Education Program (S/TEP) is offered as training for sidecar and trike operation. It is designed to teach riders the skills necessary to safely operate a three-wheel vehicle on the street, even if one has never ridden any kind of motorcycle. The 16-hour course takes the rider through the basics of motorcycle operation (controls are much the same as a two-wheel motorcycle). Effective braking, turning skills, obstacle avoidance, and other safe riding strategies are discussed in the classroom. Sidecar units are available for participants to use if they currently do not have one. However, riders are encouraged to bring their own sidecar or trike for use in the course.
MOTORCYCLE SAFETY COURSE REQUIREMENTS
Must have a valid driver's license and/or a learner's permit.
Must be in good physical health. The courses are physically demanding and students should be in good physical condition.
Must be able to ride a bicycle. The instructor reserves the final authority in determining if a student shall be permitted to participate in the riding portion of the course.
Protective Clothing Required:***
Sturdy shoes that cover the ankle
Full fingered gloves
Long pants, denim suggested
Long sleeve shirt or jacket
Eye protection (sunglasses or eyeglasses)
***Students will not be permitted to ride without the above-required protective clothing.