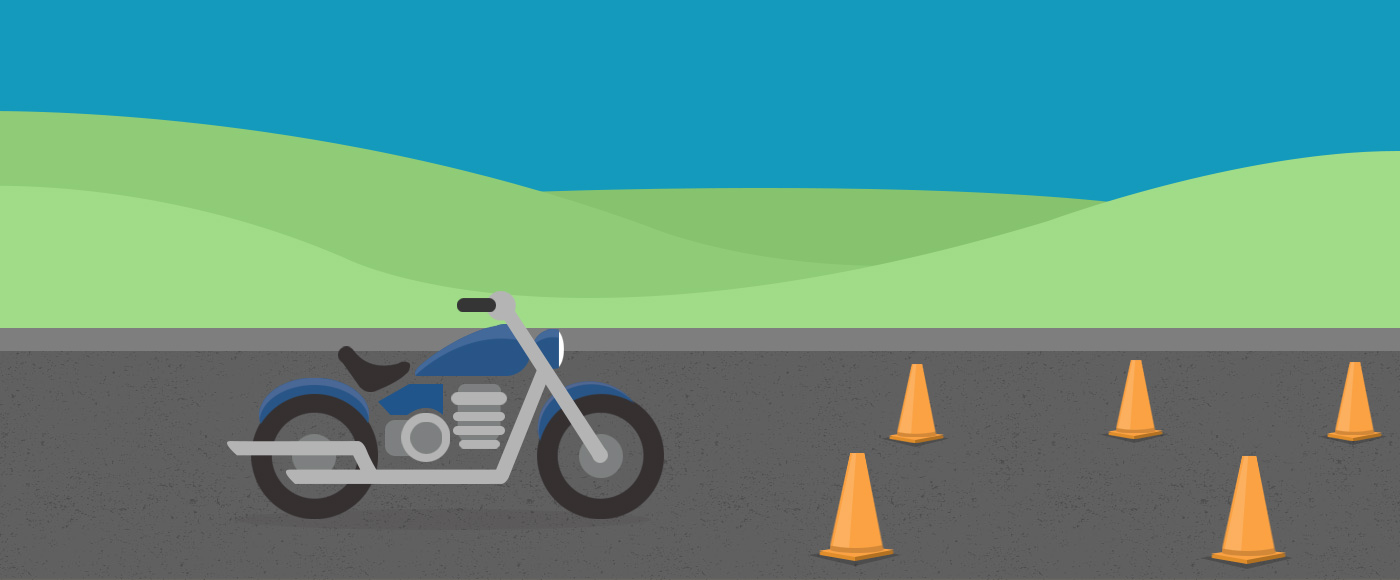 The Basic Rider Course (BRC) is a three-day course for those who want to learn to ride a motorcycle properly and safely. Weekend sessions are held Friday evening from 6:00 p.m. until 9:30 p.m. and continue through Saturday and Sunday from 7:30 a.m. to 2:00 p.m. (approximately).
The course includes classroom instruction and on-motorcycle instruction under controlled range conditions. Riders will learn basic skills of motorcycle operation, effective braking and obstacle avoidance, as well as safe riding strategies. Riders will be taught skills normally learned after several years of trial-and-error riding.
Completion of the BRC course prepares the rider for state licensing with an exemption in the skills portion of the DMV test and may qualify for discounts with some motor vehicle insurance companies. The BRC program provides motorcycles (no larger than 500cc), helmets and textbooks for each rider.
MOTORCYCLE SAFETY COURSE REQUIREMENTS
Students must utilize the motorcycles provided by the college.
Must have a valid driver's license and/or a learner's permit.
Must be in good physical health. The courses are physically demanding and students should be in good physical condition.
Must be able to ride a bicycle. The instructor reserves the final authority in determining if a student shall be permitted to participate in the riding portion of the course.
For the safety of NRCC's students, it is recommended that individuals be able to comfortably sit on a motorcycle that is at least 30 inches high. All students must be able to place their feet firmly on the ground while on the motorcycle.
Protective Clothing and Helmet Required:***
In the best interest and safeguard of our students, all students must provide his or her DOT approved helmet. The helmet must be 3/4 and/or full faced.
Sturdy shoes that cover the ankle
Full fingered gloves
Long pants, denim suggested
Long sleeve shirt or jacket
Eye protection (sunglasses or eyeglasses)
***Students will not be permitted to ride without the above-required protective clothing.