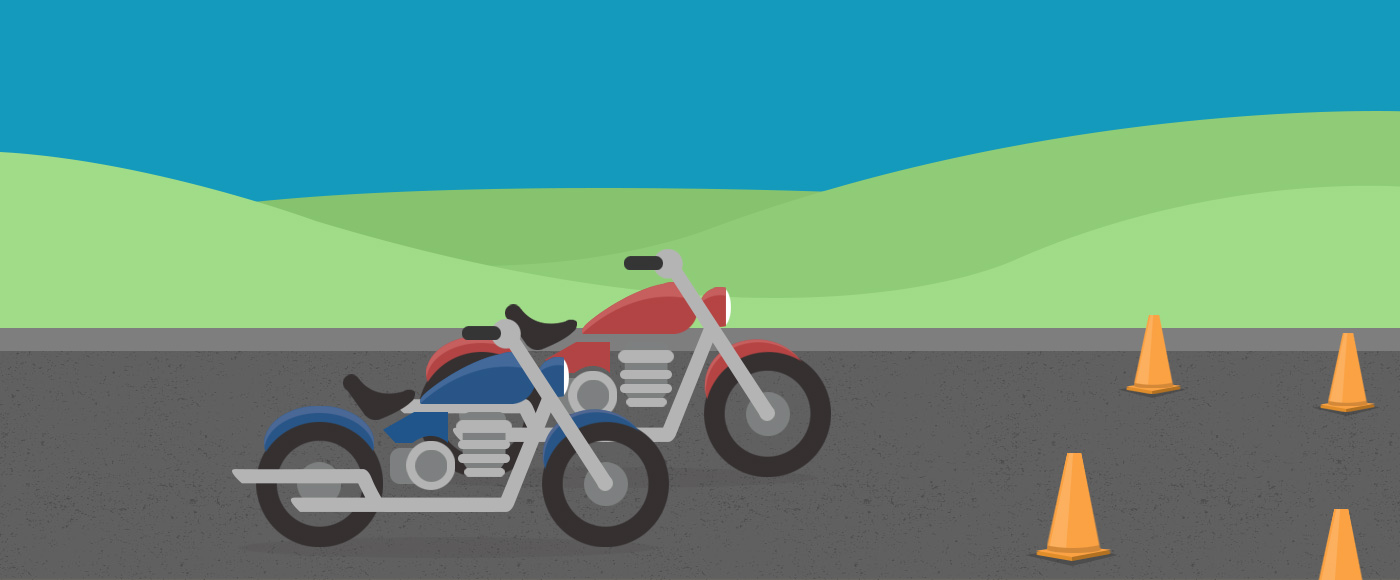 Rider Course 2 assists riders in improving their skills and provides a safe environment for them to expand the limits of their abilities. The course includes a brief review of basic skills, critical advanced turning and braking skills, as well as counter steering and obstacle avoidance. This seven-hour course is taught on Saturdays or Sundays from 8:00 a.m. to 3:00 p.m. Participants must have a street-legal motorcycle, helmet, a valid driver's license with a motorcycle endorsement, and proof of insurance on the motorcycle in order to register for this course.
MOTORCYCLE SAFETY COURSE REQUIREMENTS
Students must provide their own riding equipment.
Must have a valid driver's license and/or a learner's permit.
Must be in good physical health. The courses are physically demanding and students should be in good physical condition.
Must be able to ride a bicycle. The instructor reserves the final authority in determining if a student shall be permitted to participate in the riding portion of the course.
Protective Clothing and Helmet Required:***
In the best interest and safeguard of our students, all students must provide his or her DOT approved helmet. The helmet must be 3/4 and/or full faced.
Sturdy shoes that cover the ankle
Full fingered gloves
Long pants, denim suggested
Long sleeve shirt or jacket
Eye protection (sunglasses or eyeglasses)
***Students will not be permitted to ride without the above-required protective clothing.