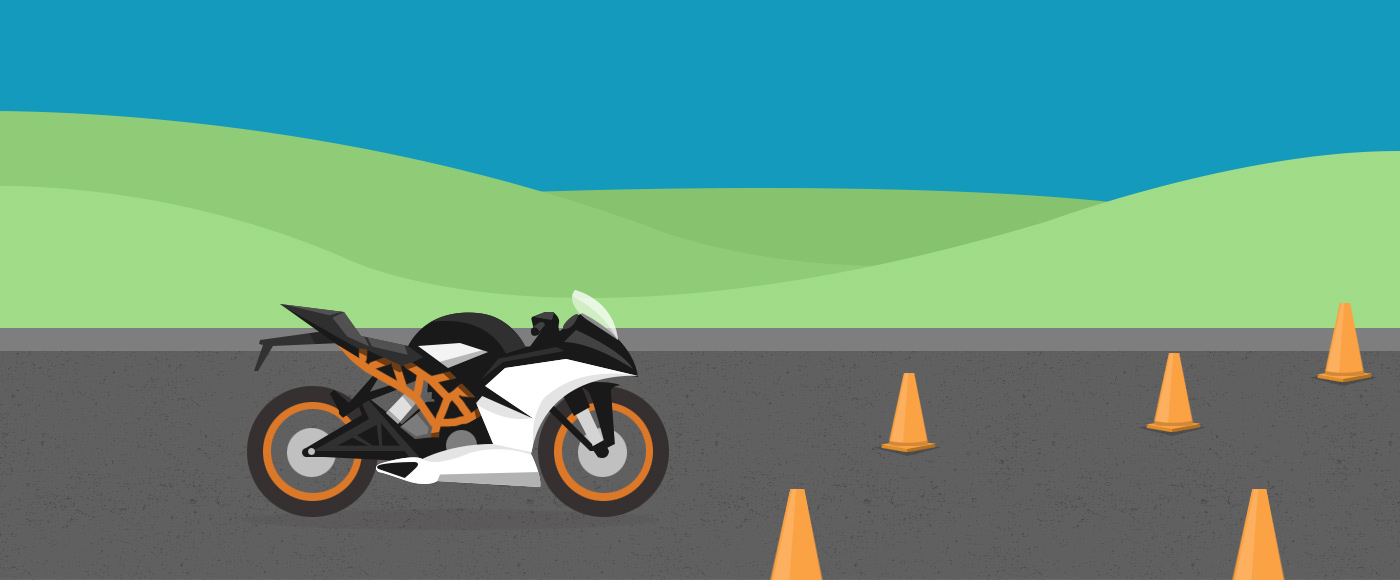 The Advanced RiderCourse - Sportbike Techniques class provides the rider development in the areas of risk management, decision-making, riding strategies, and rider behavior and choices. The course will include learner activites that foster knowledge, skill, attitude, values and habits. All participants must have a street-legal motorcycle, DOT approved helmet, a valid driver's license with a motorcycle endorsement and proof of motorcycle insurance.
MOTORCYCLE SAFETY COURSE REQUIREMENTS
Students must provide their own riding equipment.
Must have a valid driver's license and/or a learner's permit.
Must be in good physical health. The courses are physically demanding and students should be in good physical condition.
Must be able to ride a bicycle. The instructor reserves the final authority in determining if a student shall be permitted to participate in the riding portion of the course.
Protective Clothing and Helmet Required:***
In the best interest and safeguard of our students, all students must provide his or her DOT approved helmet. The helmet must be 3/4 and/or full faced.
Sturdy shoes that cover the ankle
Full fingered gloves
Long pants, denim suggested
Long sleeve shirt or jacket
Eye protection (sunglasses or eyeglasses)
***Students will not be permitted to ride without the above-required protective clothing.