Student Resources staff are working remotely at this time; however, we are here to help you. Please contact us at:
here4u@nr.edu
540-674-3636
#HERE4U
Because we care
Filter New River Valley Community Resources:
Addiction/Substance Abuse
Child Care
Clothing
Crisis
Employment
Food Bank
Health Care/Mental Health Care
Housing/Homelessness
Internet/Computer
Legal Aid
Scholarships
Transportation
Utilities and other Financial Needs
Student Resources Staff
Call (540) 674-3600 or toll-free 1-866-462-6722, then you will be prompted to add the extension number to reach any employee.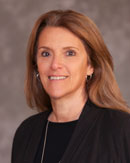 Telephone ext: 4408

Office: Uptown Christiansburg Site 154
HAVE QUESTIONS ABOUT NRCC?
NRCC IN DUBLIN:
5251 College Drive
Dublin, VA 24084
(540) 674-3600
Toll Free: 866-462-6722
Fax: (540) 674-3642
UPTOWN CHRISTIANSBURG SITE:
782 New River Road NW, Suite 400
Christiansburg, VA 24073
(540) 674-3610
Fax: (540) 381-7128