Technology Services & Network Services
Information for Employees
Employee User Accounts --- Request employee user accounts, including Novell, e-mail, SIS, etc...
Reset your Microsoft password --- If your password has expired and you are not on-campus to change it with a campus PC, you can change it here.
Phones --- An interactive Cisco tutorial that teaches users basic and advanced uses.
Student Information System (SIS) --- How to access the student information system and support resources for faculty.
My Accounts --- Provides a single login access for VCCS applications including SIS.
Personal Information:
Wireless Access -- NRCC provides wireless access to employees at NRCC in Dublin and at the Christiansburg site. Anyone with a laptop and a wireless network card can join the wireless network. Once on the network you will have a high speed connection to the Internet. If a secure connection is desired by an employee send an email to the NR4HELP@NR.EDU or call the help desk at 540 674-3600 ext 4400.
NRCC Telework Information Guide --- Information for employees who need to work from home
Electronic Classrooms --- Information about the new control systems in NRCC's electronic classrooms.
MOAT Security Awareness Training --- Required on an annual basis for all college employees.
PC Loaner Program --- The PC Loaner program gives NRCC employees and retirees an opportunity to check out a personal computer to use at home. We do not loan PCs to students, interns or workstudy students. The computers available for checkout come standard with Microsoft Windows, Intel Processors, Microsoft Office, and GroupWise. If you have questions or would like to get on the waiting list, please contact the NRCC Help Desk.
Reset Your Microsoft Password
Contact Information: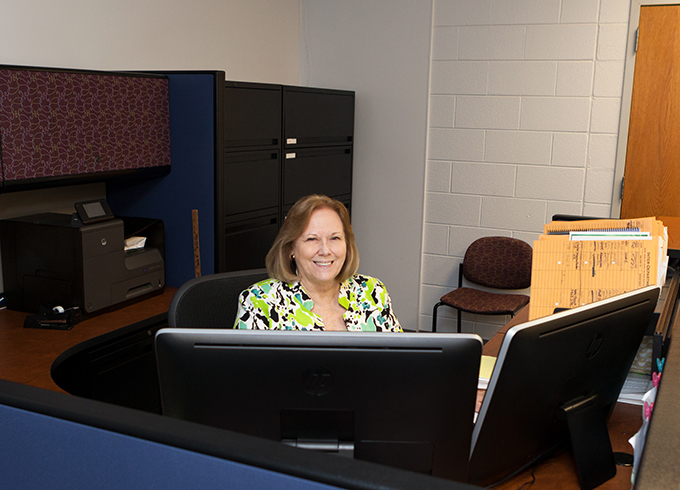 NRCC Help Desk
Phone: (540) 674-3600 Ext. 4400
E-mail: nr4help@nr.edu

Help Desk Hours:
Monday - Friday
8:00 a.m. - 5:00 p.m.
HAVE QUESTIONS ABOUT NRCC?