Biography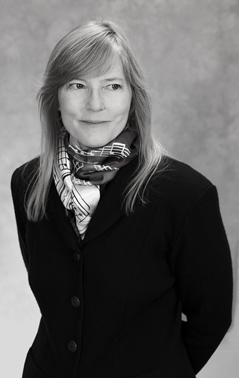 Trained in the United States and France, Louise Billaud studied under the guidance of her future husband, French-born American pianist and Steinway Artist Jean-Paul Billaud, professor emeritus at the University of Alaska. Through him she felt the influence of his former teachers: French Masters Marguerite Long, Jacques Février who studied under Maurice Ravel, Alfred Cortot, and Polish pianist Auguste de Radwan who had worked in Vienna with the famed Theodor Leschetizky.
Along with academic degrees awarded with highest honors, she was laureate of several piano competitions. She took first prize in the Maxim Schapiro Memorial Piano Competition, second in the International Piano Recording Competition, first prize in the Bartók-Kabalevsky International Piano Competition and was semi-finalist in the International Web Concert Hall Competition. She was also honored with the Award for Exemplary Performance from Radford University.
She has performed in the United States and Europe and was featured artist in several music festivals in France. Primarily a solo and lecture recitalist she has performed as concerto soloist with orchestra and in chamber music performances. Having a special interest in diabetes research, Louise Billaud has taken recital programs on tour for the benefit of the American Diabetes Association.
In her role as professor of music, she teaches history, fundamentals, and music appreciation in various formats to meet the needs of community college students. Integrating her knowledge and world experience into the classroom, she transports her students through music to places beyond the boundaries of southwestern Virginia.
Her recordings include compact discs: "Louise Billaud" - a recital of works by Bach, Beethoven, Barber, Holliday, Rachmaninoff and Liapunov; "From Bartók to the Popol Vuh" - featuring piano music by 20th century composers Bartók, Kabalevsky, Petrassi and Holliday; "Passion" - consisting of works by Bach, Franck, Wagner-Liszt and Liszt. In addition, her successful lecture-recital entitled "Mazeppa – An Inspirational Living Legend" has been released and distributed in DVD format.
Louise Billaud gave the première performance of the four-movement "Sonata for Piano" by American composer Kent Holliday written for and dedicated to her. In 2009, she presented a lecture-recital focused on Holliday's work "Incantations from the Popol Vuh" for the College Music Society (CMS) International Conference in Zagreb, Croatia. Enthusiastically received, she was selected in 2019 to offer another noted lecture-recital, "Transcending Imposed Creative Boundaries through the Musical Portrayal of the Human Spirit: A Soviet Composer's Leap to the Soul," for the CMS International Conference in Bruges, Belgium.
Louise Billaud earned a Doctor of Musical Arts in music education from Boston University. Her dissertation, "The Case of the Highlands Community Band: Structuration, Self-Determination, and the Promotion of Participation Beyond the Classroom," was recognized as the Outstanding Dissertation by the National Association for Music Education ACME SRIG. Dr. Billaud received that award and communicated her research findings at the NAfME National Conference in St. Louis in April of 2014. She presented additional research at the Music and Lifelong Learning Conference at James Madison University and more recently at the Suncoast Music Education Research Symposium/ Music and Lifelong Learning Conference in Tampa, Florida. Boston University conferred upon Louise Billaud a Departmental Honors Award for "garnered distinction" in her field of music and for making "exemplary contributions to the department, School of Music and the University."
The State Council of Higher Education for Virginia (SCHEV) honored Dr. Billaud with the Commonwealth's highest distinction for "excellence in teaching, research, knowledge integration, and public service." Following a recognition by the assembled State Legislature, the Outstanding Faculty Award was bestowed February 20, 2014 in Richmond, Virginia and the State Board of the Virginia Community College System (VCCS) recognized and honored her achievement at their May meeting. Continuing to serve the VCCS, Louise Billaud was keynote speaker for the 2014 VCCS New Faculty Seminar in Williamsburg and for the 2015 Summer Teacher Symposium sponsored by Virginia Highlands Community College.
Louise Billaud is a National Certified Teacher of Music (NCTM) of the Music Teachers National Association (MTNA) and was most recently recognized with the Albert Nelson Marquis Lifetime Achievement Award, Marquis Who's Who Top Educator and Top Artist awards.