Welcome to NRCC Machine Technology
The Machine Shop: Your Start to an Excellent Future
New River Community College offers an excellent program for Machine Shop students. This program provides individuals with basic machining concepts, blueprint reading and inspection procedures. Upon completion of this program, graduates will be prepared for employment as basic machine tool operators. Occupational objectives are lathe operator, drill press operator, inspector and tool crib attendant. Admission requirements are those established for the college. The program focuses primarily on set-up and operation of basic machine tools. Instruction in math and blueprint reading is required to provide basic competencies necessary in the field. This can be your start to an excellent future with an above average salary.
NRCC Machine Technology PROGRAMS:
NRCC Machine TECHNOLOGY COURSES:
Not sure which courses you need to take? Talk with an academic advisor for assistance or visit the catalog and choose your program of study.
Visit the Admissions Website to Register for Classes
NC3 CERTIFICATIONS
NC3 Certifications are offered within the MAC 250 Metrology (The scientific study of measurement) class. Learn more about NCE by visiting their website.
National Coalition of Training Centers - Advanced Measuring Instruments Certificates:
Primary Standards
Support and Layout
Surface Finish Inspection and Hardness Testing
Flexible Measuring Tools
Optical Comparator
Data Sure - Statistical Measurement Capture
Opportunities
The opportunities offered by the machine technology programs at New River Community College are virtually endless.
Graduates of the New River Community College machine technology program typically enjoy job offers from a number of local machine industries, where an above average salary can be expected after graduation from this program. The machine technology program also opens doors for career growth potential.
Local Employers
Here are several web pages and names of local employers with machine shops.
Machine Technology Contact Information
General questions and requests about Machine Technology should be directed to John Somervell 1-866-462-6722, extension 4327, or (540) 674-3600 extension 4327.
You may also email jsomervell@nr.edu.
Machine Technology Faculty
Call (540) 674-3600 or toll-free 1-866-462-6722, then you will be prompted to add the extension number to reach any employee.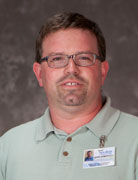 Telephone ext: 4327

Office: Martin 134
HAVE QUESTIONS ABOUT NRCC?
NRCC IN DUBLIN:
5251 College Drive
Dublin, VA 24084
(540) 674-3600
Toll Free: 866-462-6722
Fax: (540) 674-3642
CHRISTIANSBURG SITE:
782 New River Road NW, Suite 400
Christiansburg, VA 24073
(540) 674-3610
Fax: (540) 381-7128