Associate Degrees
The Associate of Arts and Science Degree (AAS)
is granted to students who major in special courses of study such as business administration, liberal arts, education, and other preprofessional programs and who may plan to transfer to four-year schools after completing community college programs.
The Associate of Applied Science Degree (AAS)
is granted to students who major in one of the occupational/technical courses of study and who may plan to work full-time as soon as they graduate from college.
Associate Degree Requirements. To be eligible for graduation with an associate degree from a community college, the student must:
have fulfilled all of the course and credit-hour requirements of the degree curriculum with at least 25 percent of the credits acquired at the college awarding the degree;
have been certified by appropriate college official for graduation;
have earned a grade point average of at least 2.0 in all studies attempted which are applicable toward graduation in the student's curriculum;
have filed an application for graduation in the Office of Admissions and Records;
have resolved all financial obligations to the college and returned all library and college materials.
The following links provide specifics about each program:
Associate of Arts and Sciences Degrees (AA&S)
Associate of Applied Science Degrees (AAS)
Division of Arts and Sciences Contact Information
General questions and requests about the Division of Arts and Sciences should be directed to Sarah Tolbert-Hurysz 1-866-462-6722, extension 4355, or (540) 674-3600 extension 4355.
You may also email stolbert-hurysz@nr.edu.
Division of Arts and Sciences Office Staff
Call (540) 674-3600 or toll-free 1-866-462-6722, then you will be prompted to add the extension number to reach any employee.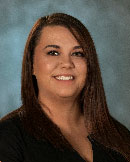 Telephone ext: 3611

Office: Godbey 29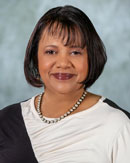 Telephone ext: 4281

Office: Godbey 56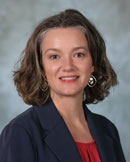 Telephone ext: 4355

Office: Godbey 34
HAVE QUESTIONS ABOUT NRCC?