Responsibilities of Veteran Students
Maintain satisfactory progress in order to continue receiving VA benefits.
Take courses for which no previously credit has been received.
Only enroll in courses that are specified for the veteran's degree or program.
Report any enrollment changes immediately to the Veterans Certifying Officer at NRCC, including adds/drops from courses for a semester.
Report to VA and Veterans Certifying Officer at NRCC any change in program, address, or testing to earn credit.
Submit all transcripts of prior training and prior credit to NRCC.
Understand that monthly housing allowance benefits are paid on rate of pursuit.
Submit a Veterans Registration Certification Form each semester for initial enrollment, and additions or deletions of courses. The form may be accessed on the website.
Understand that VA will not pay out-of-state tuition rates; not being domiciled in Virginia may result in having to pay tuition and fees balances to NRCC.
VETERANS SERVICES STAFF
Call (540) 674-3600 or toll-free 1-866-462-6722, then you will be prompted to add the extension number to reach any employee.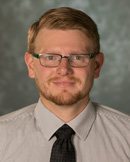 Telephone ext: 3693

Office: Rooker 224
HAVE QUESTIONS ABOUT NRCC?