IMPORTANT INFORMATION:
New River Community College is closed for the Thanksgiving holiday. NRCC will reopen on Monday, November 27, at 8:00 a.m. All of us at New River Community College wish you a safe and happy Thanksgiving.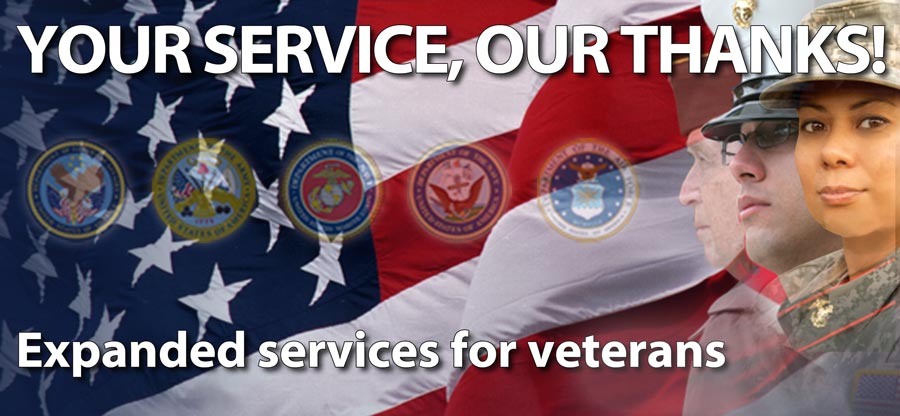 FORMS FOR VETERAN STUDENTS
Below you will find printer friendly forms ready for download in PDF format.
Download Acrobat Reader
Contact Information:
Office: Godbey 74
Phone: (540) 674-3693
Fax: (540) 674-3689
E-mail: veterans@nr.edu
Mailing Address:
Veterans Office
5251 College Drive
Dublin, VA 24084
Hours:
Dublin Campus: Monday - Thursday 9:00 a.m. - 3:00 p.m.
NRV Mall site, Christiansburg: Friday 9:00 a.m. - 2:00 p.m.
HAVE QUESTIONS ABOUT NRCC?
STAY CONNECTED
MILITARY FRIENDLY SCHOOL

NRCC IN DUBLIN:
5251 College Drive
Dublin, VA 24084
(540) 674-3600
Toll Free: 866-462-6722
Fax: (540) 674-3642
MALL SITE:
782 New River Road NW, Suite 400
Christiansburg, VA 24073
(540) 674-3610
Fax: (540) 381-7128