Careers in Instrumentation and Control Automation
Instrumentation program graduates are in demand and experience a high rate of job placement. New River-trained instrument technicians find careers in local industries as well as throughout Virginia, the United States and internationally. Technicians employed by American companies sometimes work overseas.
Annual earnings for entry-level technicians employed by manufacturing industries have ranged from $35,000, $55,000 and even higher. Listed below are companies and the annual salaries of new graduates who were recruited from New River's instrumentation program.
ABB Group
ACS Conveyor
AdvanSix ($82,000)
American Electric Power, Roanoke, Va. ($52,000)
American Mine Research
ATK (Orbital ATK)
B'burg, C'burg VPI Water Authority
Cascades Paper Mill
Celanese, Narrows, Va. (Approximately $60,000 after training.)
Coca Cola Company
Control Automation Technologies Corp.
Corning Corporation
Dominion (Virginia Power), Richmond, Va. ($55,000)
ESS Technologies
Federal Mogul
Grifols
Honeywell, Richmond, Va. ($75,000 after 180 days)
Honeywell, Moncure, N.C. ($75,000 after 180 days)
Hampton Roads Sanitation District (HRSD)
Hollingsworth & Vose
InMotion
Instrument Calibration and Technical Services
International Paper
JA King
James Hardie
Kollmorgen
Korona Candles
McKee Foods Corporation
Mead Westvaco ($62,000 starting)
Moog
Motion Controls
PCI ($42,000-$44,000)
Pepsi Bottling Group
Phoenix Packaging
Phillip Morris, Richmond, Va. ($43,500 entry)
Professional Project Services
RF Micro Devices, Greensboro, N.C. ($30,000 entry)
RJR ($63,800)
Smurfit-Stone
Sterling Engineering Solutions
Talecris
TechLab, Inc.
Virginia Tech Power Plant
Volvo
Williams Supply
Woverine
Xaloy
Yokohama, Salem, Va. ($36,000)
Instrumentation and Control Automation Department Contact Information
General questions and requests about the accounting department should be directed to Montie Fleshman 1-866-462-6722, extension 4255, or (540) 674-3600 extension 4255.
You may also email mfleshman@nr.edu.
Instrumentation and Control Automation Department Faculty
Call (540) 674-3600 or toll-free 1-866-462-6722, then you will be prompted to add the extension number to reach any employee.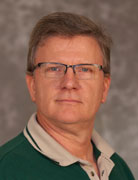 Telephone ext: 4255

Office: Rooker 130
HAVE QUESTIONS ABOUT NRCC?