Welcome to the NRCC Engineering Department
New River Community College (NRCC) offers a two-year Associate of Arts and Sciences in Engineering. This program is for students who plan to complete a baccalaureate degree program at a four-year college or who wish to explore the engineering profession before committing to a four-year program of study.
In the NRCC Engineering program students may choose the traditional engineering curriculum or engineering with a specialization in computer science. Both are comparable in length and course content to the first two years of a four-year engineering curriculum at a four-year university. The traditional engineering program will prepare students for transfer into most engineering majors, for example: Aerospace | Civil | Environmental | Computer | see more »»».
Through an articulation agreement with Virginia Tech, students who successfully complete their AA&S degree in Engineering at New River with a GPA of 3.2 or better are given guaranteed admission into the College of Engineering at Virginia Tech. Please note that this does not guarantee admission into a specific major.
NRCC ENGINEERING PROGRAMS:
NRCC Engineering COURSES:
Not sure which courses you need to take? Talk with an academic advisor for assistance or visit the catalog and choose your program of study.
Visit the Admissions Website to Register for Classes
Engineering Department Contact Information
General questions and requests about the engineering department should be directed to William Noble 1-866-462-6722, extension 4302, or (540) 674-3600 extension 4302.
You may also email wnoble@nr.edu.
Engineering Department Faculty
Call (540) 674-3600 or toll-free 1-866-462-6722, then you will be prompted to add the extension number to reach any employee.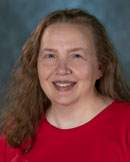 Telephone ext: 4302

Office: Christiansburg site 120
HAVE QUESTIONS ABOUT NRCC?
NRCC IN DUBLIN:
5251 College Drive
Dublin, VA 24084
(540) 674-3600
Toll Free: 866-462-6722
Fax: (540) 674-3642
CHRISTIANSBURG SITE:
782 New River Road NW, Suite 400
Christiansburg, VA 24073
(540) 674-3610
Fax: (540) 381-7128