IMPORTANT INFORMATION:
New River Community College is closed in observance of Memorial Day. The college will reopen on Tuesday, May 29th at 8:00 AM.
Results for T : 13 Employees Found
Call (540) 674-3600 or toll-free 1-866-462-6722, then you will be prompted to add the extension number to reach any employee.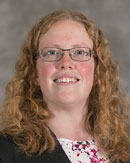 Education:


B.S., Virginia Tech
M.Eng., Virginia Tech

Telephone ext:

Office:
HAVE QUESTIONS ABOUT NRCC?
STAY CONNECTED
MILITARY FRIENDLY SCHOOL

NRCC IN DUBLIN:
5251 College Drive
Dublin, VA 24084
(540) 674-3600
Toll Free: 866-462-6722
Fax: (540) 674-3642
MALL SITE:
782 New River Road NW, Suite 400
Christiansburg, VA 24073
(540) 674-3610
Fax: (540) 381-7128