Welcome to the NRCC Accounting Department
The Accounting Program is designed for persons who seek full-time and part-time employment in the accounting field immediately upon completion of the program. Those who are seeking their first employment in an accounting position, and those presently in accounting who are seeking advancement, may benefit from the program.
NRCC ACCOUNTING PROGRAMS:
ALUMNI / OUTSTANDING STUDENTS:
Rachael Bessler, Outstanding Student for 2016
I wanted to go back to school but did not know if it was a good time. I knew the longer I waited the harder it would be, so I decided to go back to school. I looked at the catalog and decided that accounting would be the field of study that I would love. I loved math and working with budgets and bills. My husband and my family have been huge supporters for me. My husband even told me to just focus on school and he would work. Now that I've graduated and as I look back I am so glad I decided to get my Associates in Accounting. I can better manage my life financially. I am thankful to all the teachers that helped me understand some of the challenging classes. Jay Wright and Ray Wurzburger were a big help, especially in two of my more difficult classes. They both were very patient and explained the concepts to me, making it easier for me to understand. I'm thankful for all of the teachers and faculty at New River Community College for helping me be able to achieve this degree and making my life better.
See more Accounting Alumni/Outstanding Students
Accounting Department Contact Information
General questions and requests about the accounting department should be directed to Ray Wurzburger 1-866-462-6722, extension 4326, or (540) 674-3600 extension 4326.
You may also email rwurzburger@nr.edu.
Accounting Department Faculty
Call (540) 674-3600 or toll-free 1-866-462-6722, then you will be prompted to add the extension number to reach any employee.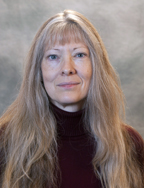 Telephone ext: 3664

Website: http://www.nr.edu/aa

Office: Godbey 131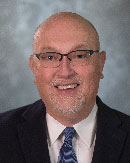 Telephone ext: 4326

Office: Rooker 226
HAVE QUESTIONS ABOUT NRCC?
STAY CONNECTED
MILITARY FRIENDLY SCHOOL

NRCC IN DUBLIN:
5251 College Drive
Dublin, VA 24084
(540) 674-3600
Toll Free: 866-462-6722
Fax: (540) 674-3642
MALL SITE:
782 New River Road NW, Suite 400
Christiansburg, VA 24073
(540) 674-3610
Fax: (540) 381-7128