Welcome to NRCC Early Childhood Development
The Associate of Applied Science in Early Childhood Development is designed to prepare highly-skilled graduates for employment in a variety of early childhood settings, to update and enrich the capacities of those persons presently employed in the child development field, and to prepare students for transfer to a bachelor degree program in child development, education, or related field. Graduates develop the knowledge, skills, and dispositions to design, implement, assess, and model for others excellent practices informed by Virginia's Competencies for Early Childhood Professionals and the National Association for the Education of Young Children Professional Preparation Standards.
NRCC Early Childhood PROGRAMS:
Early Childhood Development Contact Information
General questions and requests about Early Childhood Development should be directed to Bonnie Graham 1-866-462-6722, extension 4318, or (540) 674-3600 extension 4318.
You may also email bgraham@nr.edu.
Early Childhood Development Faculty
Call (540) 674-3600 or toll-free 1-866-462-6722, then you will be prompted to add the extension number to reach any employee.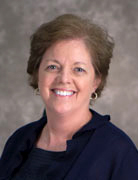 Telephone ext: 4318

Office: Godbey 78
HAVE QUESTIONS ABOUT NRCC?
NRCC IN DUBLIN:
5251 College Drive
Dublin, VA 24084
(540) 674-3600
Toll Free: 866-462-6722
Fax: (540) 674-3642
CHRISTIANSBURG SITE:
782 New River Road NW, Suite 400
Christiansburg, VA 24073
(540) 674-3610
Fax: (540) 381-7128