Welcome to NRCC Business Management
Our program prepares people for management positions in a variety of areas including services, retailing and wholesaling, manufacturing, nonprofits, and governmental agencies. With the opportunity to study entrepreneurship and small business management, the program is also valuable for the individual wanting to start his/her business.
Managerial knowledge and skills are needed to ensure the success of any organization. A major goal of our program is for the graduate to be a capable communicator and team player as well as an effective planner, coordinator, organizer, and supervisor.
Business Management Contact Information
General questions and requests about Business Management should be directed to Jutta Green 1-866-462-6722, extension 4287, or (540) 674-3600, extension 4287.
You may also email jgreen@nr.edu.
Business Management Faculty
Call (540) 674-3600 or toll-free 1-866-462-6722, then you will be prompted to add the extension number to reach any employee.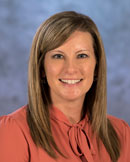 Telephone ext: 4298

Office: Godbey 63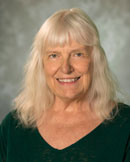 Telephone ext: 4287

Website: http://www.nr.edu/jgreen/

Office: Godbey 64
HAVE QUESTIONS ABOUT NRCC?
NRCC IN DUBLIN:
5251 College Drive
Dublin, VA 24084
(540) 674-3600
Toll Free: 866-462-6722
Fax: (540) 674-3642
CHRISTIANSBURG SITE:
782 New River Road NW, Suite 400
Christiansburg, VA 24073
(540) 674-3610
Fax: (540) 381-7128