IMPORTANT INFORMATION:
New River Community College is closed in observance of Memorial Day. The college will reopen on Tuesday, May 29th at 8:00 AM.

Adult Education
NRCC's Adult Education program provides multi-level day and evening classes with individualized learning plans to help students increase their educational skill levels and prepare for the GED tests. NRCC is a certified GED testing site for individuals 18 and older.
Our Vision
Adults will acquire and apply fundamental knowledge and skills to fulfill their responsibilities as workers, family members, and citizens.
For More Information, Contact Us Today!
NRCC Office of Transitional Programs
(540) 674-3682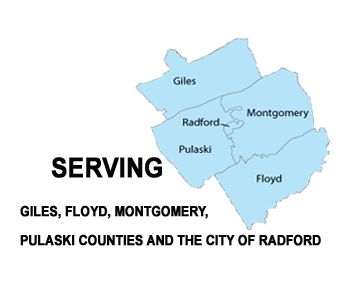 HAVE QUESTIONS ABOUT NRCC?
STAY CONNECTED
MILITARY FRIENDLY SCHOOL

NRCC IN DUBLIN:
5251 College Drive
Dublin, VA 24084
(540) 674-3600
Toll Free: 866-462-6722
Fax: (540) 674-3642
MALL SITE:
782 New River Road NW, Suite 400
Christiansburg, VA 24073
(540) 674-3610
Fax: (540) 381-7128