NRCC welcomes new Radford High School career coach
Dec 20 2013
This is an archived article!
This article was published on Dec 20 2013 and was archived on Dec 21 2014. The information below may be outdated or inaccurate.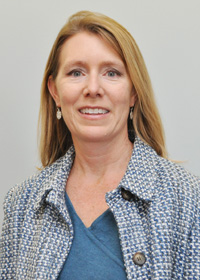 A little bit of everything - that's the first thing Dr. Margaret Sproule says when describing what she does as the career coach for Radford High School. Narrowing that down a bit, Sproule says she sees her role as being an "advocate for the students."
Virginia Community College career coaches are community college employees who are based in local high schools to help high school students define their career aspirations. In addition to Sproule, NRCC's career coaches include Michelle Bouchard (Christiansburg High School), Jon Cash (Auburn and Eastern Montgomery High Schools and Rivendell School), Kathy Kleppin (Pulaski County High School), Roy Jones (Blacksburg High School) and Dean Rowe (Floyd County High School).
Sproule has called Wythe County home since Kindergarten, but she and her family currently live in Radford. Her work and educational background is in public health and health education, with a doctorate in public health from the University of South Carolina. In addition to her career coach duties, she has been an adjunct faculty member at Radford University for the past 10 years. She also works with the Centers for Disease Control and Prevention on an "as needed" basis as a master trainer, traveling to school systems along the east coast to conduct training on school health programs.
While it may seem like a bit of a leap to go from public health to career coach, Sproule says that she's found plenty of commonalities in her health education training and her role as career coach. She also says she's enjoying the change. "I really like being in education," she says. "I enjoy the interaction with students and consider myself very student-centered." She adds that being at Radford High School on a daily basis is a fun part of her job. "To borrow from another career coach, it's neat to become part of the 'fabric' of the school," she says.
While she continues to weave her way into the fabric of Radford High School, she says she expects an eventful second half of the year, with the school's sophomores learning to use the VCCS Virginia Wizard to take online career assessments and participating in Career Day at NRCC in March. She also expects lots of visits from seniors as they hurry to prepare for life after graduation.
As much as she's helping students learn, she continues to maintain her own love of learning - especially through the community college system. "I really think it's important to be a lifelong learner," she says. "And I feel like the community college system supports that, which also helps me to be a lifelong educator."