NRCC accounting instructor earns certified fraud examiner credential
Jul 12 2011
This is an archived article!
This article was published on Jul 12 2011 and was archived on Jul 13 2012. The information below may be outdated or inaccurate.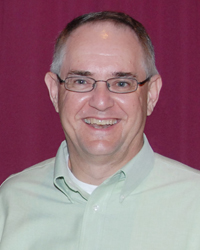 Jay Wright, of Wytheville, has been awarded the Certified Fraud Examiner (CFE) credential from the Association of Certified Fraud Examiners (ACFE). Wright is an associate professor of accounting at New River Community College.
In order to receive the certification, a person must have more than two years of work-related experience, take and pass a thorough exam, and provide three professional references. "It's pretty intense," says Wright, who spent a full year studying for the exam. He will also be required to complete 20 hours of continuing education per year to keep his certification current.
Those holding the CFE credential have the ability to examine data and records to detect and trace fraudulent transactions, interview suspects to obtain information and confessions, write investigation reports and testify at trials. Understanding the law as it relates to fraud and fraud investigation is also crucial. In addition to the professional benefits for Wright, who is also a Certified Public Accountant (CPA), he says the certification will be of great value to him in the classroom and in his current work on his Ph.D. Wright has taught a variety of accounting courses at NRCC since 2005.
"Fraud is really becoming a hot topic in the accounting world," says Wright. "It's probably one of the top recruiting areas for accounting graduates." Wright attributes much of the focus on accounting fraud to advances in technology. "It's easier to commit fraud today, but it's also easier to detect it," he says.
Wright plans to incorporate information about fraudulent financial transactions, criminology and ethics, and some of the legal elements involved in fraud investigation into the courses he currently teaches at NRCC.