New medication aide program offered at NRCC
Sep 19 2022
This is an archived article!
This article was published on Sep 19 2022 and was archived on Sep 01 2023. The information below may be outdated or inaccurate.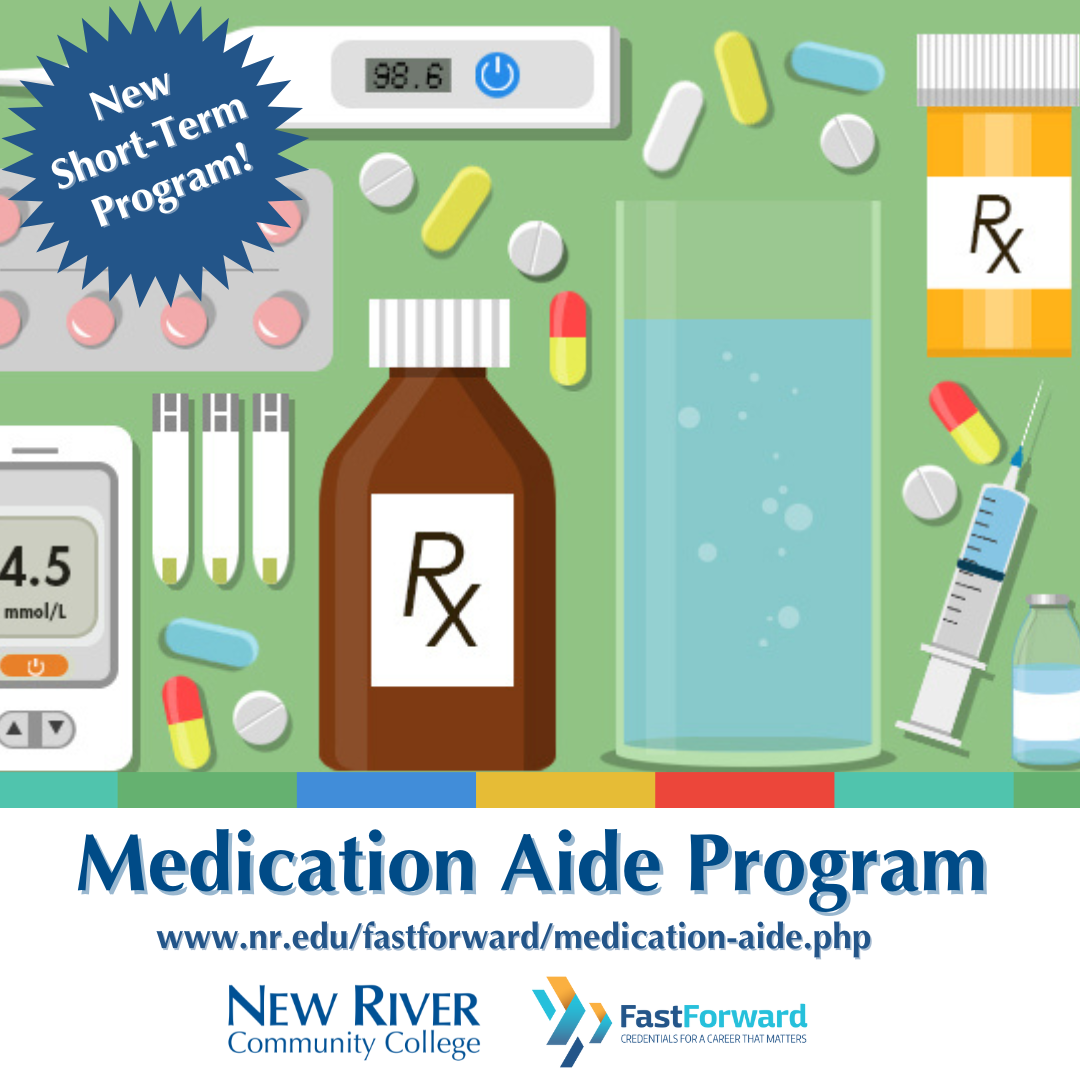 Registration is now open for the new medication aide short-term training program at New River Community College.
Students in the medication aide program will be trained to work closely with patients in long-term care facilities. This program prepares students to take the Registered Medication Aide State Board Exam. The course includes 68 hours of instruction and consists of classroom and hands-on skills.
Students will learn basic pharmacology, the five rights of medication administration and proper techniques for oral and topical administration of medications. They will also administer insulin and perform blood glucose tests. Interested students must have the Certified Nursing Assistant license. The certification will increase employability in long-term care facilities.
The first course begins Oct. 31, 2022, and runs through Jan. 5, 2023. The classes will be held Mondays and Thursdays from 6 p.m. - 10 p.m. for in-class instruction and Saturdays from 6:45 a.m. - 3:15 p.m. for clinicals.
The course is one of 12 NRCC FastForward programs that provide affordable and short-term training through the Office of Workforce Development. Virginia residents may qualify for special pricing.
To register, visit https://www.nr.edu/fastforward/medication-aide.php, call (540) 674-3613, or email WFDtraining@nr.edu.