African American Literature course at NRCC offered this fall
Aug 09 2022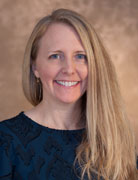 New River Community College is offering a new English course in African American Literature this fall.
African American Literature (ENG 258) explores the stories African American authors tell about themselves, their communities, and the world. Students will also examine common and diverging themes within African American literary traditions through the study of diverse authors, genres, and literary movements from a variety of time periods. Course content emphasizes interpretive and critical analysis skills developed through close reading and consideration of historical and cultural contexts. ENG 258 is a transferable course.
The class will meet on Tuesdays and Thursdays from 9:30 a.m.-10:50 a.m. in person at NRCC's campus in Dublin, with the first day of class on Tuesday, August 23. Susan Lazear, assistant professor of English at NRCC, will be teaching the 14-week course.

Lazear earned her bachelor's degree in English with a concentration in African American literature. She also holds master's degrees in English and education. Lazear has taught English full time at NRCC since 2017. She writes poetry and narrative non-fiction, and her essay "Goose" was selected for presentation by New River Valley Voices.
Current NRCC students may register for classes online by visiting their student accounts. New students or those who may need additional support to register can reach out to an advisor by emailing advising@nr.edu or calling (540) 674-3609.
Prospective NRCC students may visit www.nr.edu/registernow for enrollment information. The class schedule is available at www.nr.edu/schedule.