Reading Literature course at NRCC offered this fall
Aug 08 2022
This is an archived article!
This article was published on Aug 08 2022 and was archived on Aug 01 2023. The information below may be outdated or inaccurate.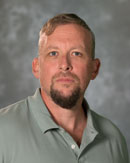 New River Community College is offering a new English course in Reading Literature: Culture and Ideas this fall.
Reading Literature: Culture and Ideas (ENG 225) examines a set of literary texts linked by a particular theme, with inquiry into the historical, cultural, and/or social contexts of the texts and the theme. This year's theme will specifically focus on family ties throughout Celtic literature.
The course emphasizes interpretive and critical analysis skills developed through close reading and intertextual study, as well as highlights an exploration of cultural ideas while engaging the works of diverse genres, authors, and time periods. ENG 225 is a transferable course.
Course materials include novels "No Great Mischief" by Alistair MacLeod and Ruth Gilligan's "The Butcher's Blessing."
The class will meet online beginning on August 22. Ben Campbell, professor of English at NRCC, will be teaching the 14-week course. Campbell is a published author of many works including a recent book of poems titled "Darker Still." Individual poems have appeared in literary journals including the Broad River Review, Bluestone Review, Floyd County Moonshine, and Clinch Mountain Review.
Current NRCC students may register for classes online by visiting their student accounts. New students or those who may need additional support to register can reach out to an advisor by emailing advising@nr.edu or calling (540) 674-3609.
Prospective NRCC students may visit www.nr.edu/registernow for enrollment information. The class schedule is available at www.nr.edu/schedule.