Seven NRCC students graduate from practical nursing program
Aug 02 2022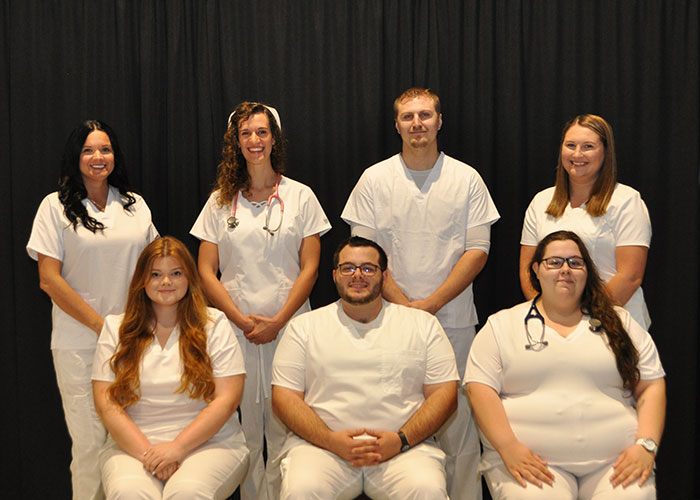 New River Community College held a graduation ceremony for the practical nursing program on August 1, with seven students receiving certificates and nursing pins.
Practical nursing graduates include: Ivan Nicholas Bates, Stacey Lynn Crowder, Daniel Carnell Longoria, Hannah Ruth Miller, Kimberly Marie Nance, Amber Danielle Tabor, and Randi Lynn Tawney.
Dr. Peter Anderson, NRCC Vice President for Instruction and Student Services, addressed graduates at the ceremony. Stacey Crowder and Daniel Longoria were chosen by their peers to give the student address.
NRCC's certificate program prepares students to qualify as contributing members of a health care team, rendering patient care in a variety of health service facilities. These students are now eligible to take the Virginia Board of Nursing examination leading to licensing as a Licensed Practical Nurse (LPN).
For more information about practical nursing at NRCC, visit www.nr.edu/pn.