2022 NRCC Graduate Profiles, Samuel Kolb
Jul 05 2022
NRCC Class of 2022
Samuel Kolb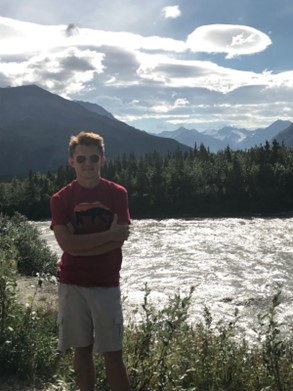 Hometown: Hiwassee, Va.
High School: Pulaski County High School
Degrees/Certificates/Diplomas earned: associate degree in general studies and general education certificate

Samuel decided to attend NRCC as a result of the excellent financial opportunities that were provided, the accommodating location in relation to where he lives, and the reputation for exemplary students and faculty.
While at NRCC, Samuel was an Access to Community College Education (ACCE) scholar. He has been accepted to James Madison University and will begin classes there this fall.
"Rebecca Whitner [student advisor], was very influential during my time at NRCC and was without a doubt directly linked to my success. Meetings with her were always successful, as her uplifting personality and inspirational tone was extremely reassuring when making tough academic decisions. A change in my major reassigned me to another advisor during the course of my first semester, but she still welcomed me into her office with open arms. I will forever be grateful for the help and inspiration that she bestowed upon me as I would, without a doubt, not be at where I am today without it. Rebecca Whitener is the epitome of what an academic advisor should be, and NRCC should consider itself fortunate for having her.
"I enjoyed many things while attending NRCC, but none were as influential as the wonderful faculty and students. The laid-back atmosphere that was produced as a result of the people who comprise NRCC allowed me to think freely and find comfort in being myself."