NRCC students support community art mural project
Nov 11 2021
Art students at New River Community College have recently been involved in a special community outdoor mural painting project. Under the guidance of NRCC art professor Tammy Parks, students have spent eight days working on the bright, imaginative forest mural that covers a large portion of an outdoor brick wall in downtown Pulaski.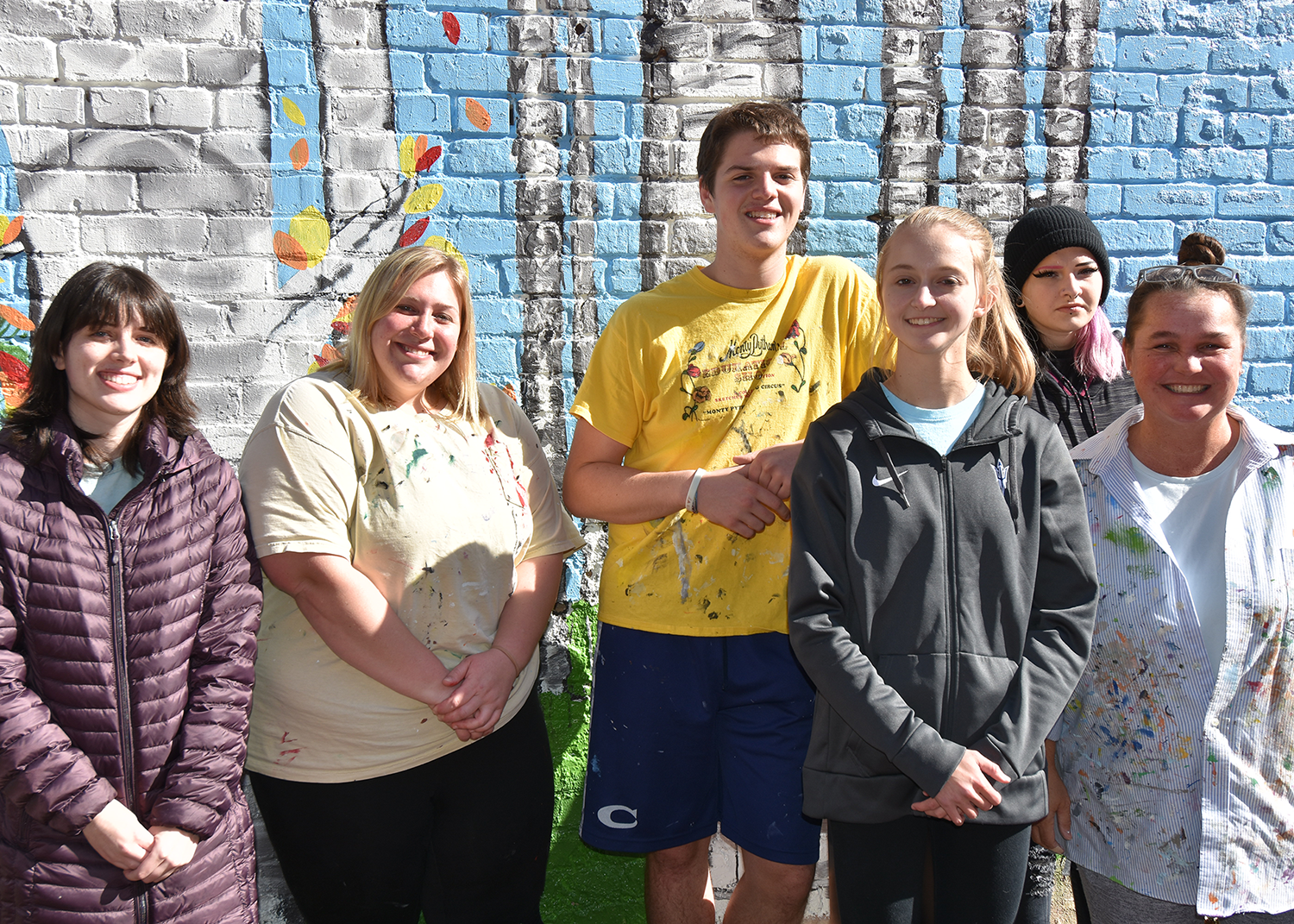 Parks incorporated the mural project into her students' curriculum for the fall semester. Through their work, students have learned the process of mural painting from preparation to design to installation. Parks' two-dimensional design, three-dimensional design, and painting classes are all working on the project.

"It allows us to really concentrate on contrast and composition," said Parks.
The out-of-classroom experience has been enjoyable for the students. Through the art project, students have had the opportunity to not only visit the downtown Pulaski area but also to get to know and work with some community volunteers.

"Students thrive when they are placed out in the community," said Parks.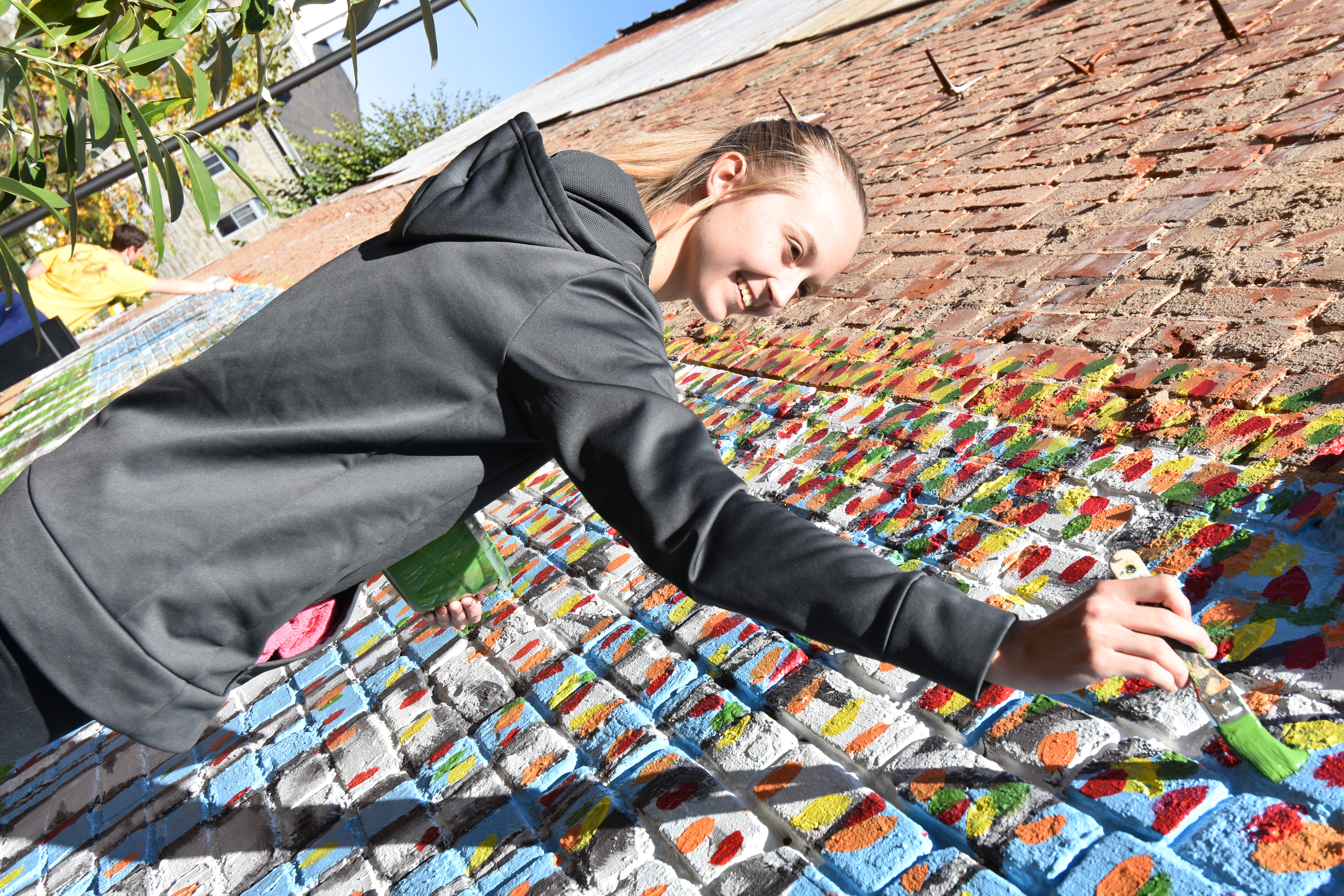 Community members will also have the chance to get involved in painting. The two edges of the mural will be part of a community paint-by-number project where anyone can come help, regardless of their artistic skill level.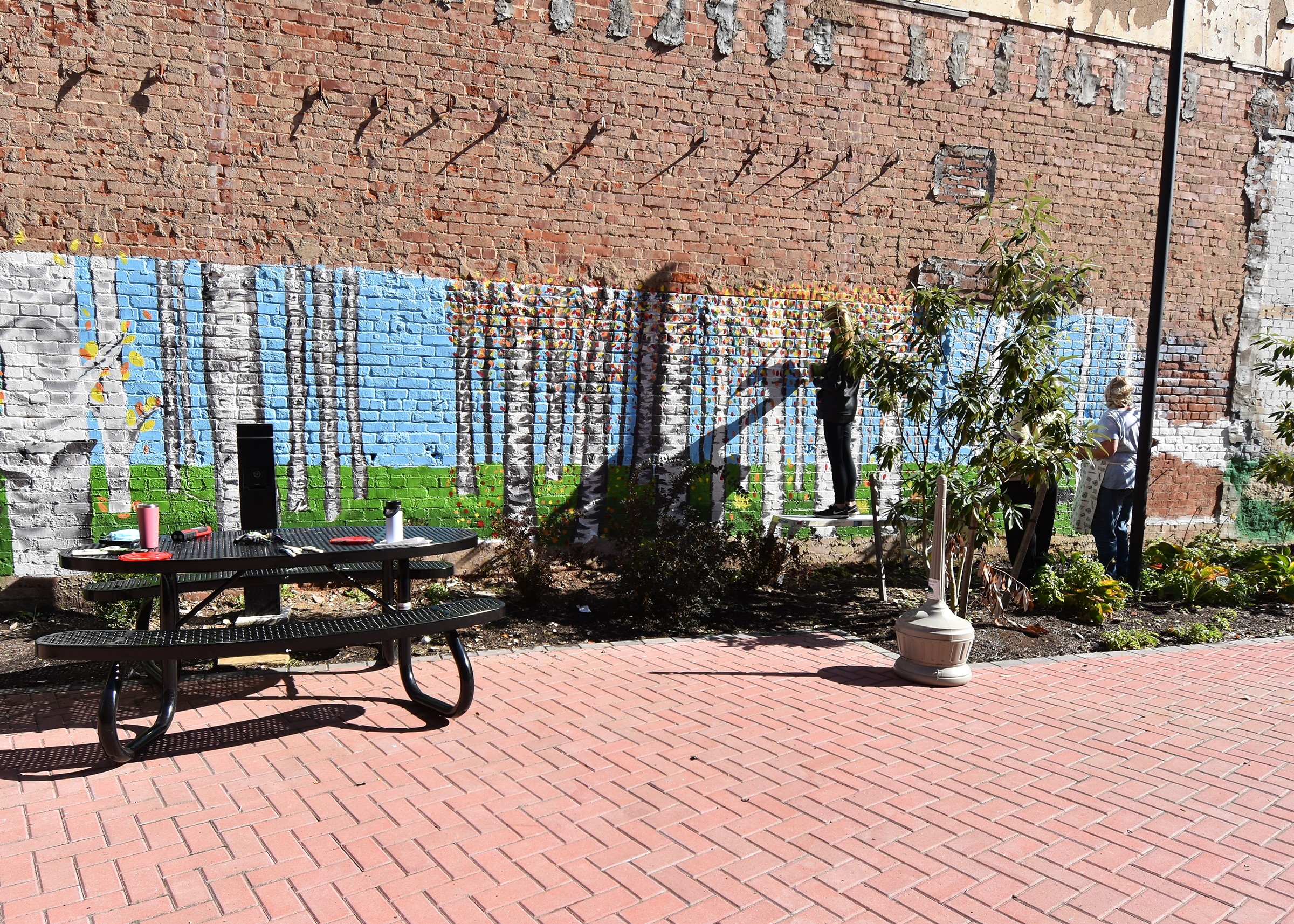 The mural can be viewed off Main Street in Pulaski at the Count's Crossing pocket park. Funding for the project was provided through a state grant obtained by the Pulaski On Main organization, where Parks is also a volunteer.
Parks is a graduate of Emory & Henry College, holds master's degrees from the University of Southern Mississippi and Goddard College, and is currently working a doctoral degree in art. Parks specializes in 2-D and 3-D art as well as art history and works with paint, clay and glass primarily in her personal work. She teaches art history, art design, painting, drawing, and design art courses at NRCC. For more information about the art program at NRCC, visit www.nr.edu/art.