NRCC's Elana Dao Named a 2021 New Century Workforce Pathway Scholar
Apr 20 2021
This is an archived article!
This article was published on Apr 20 2021 and was archived on Apr 21 2022. The information below may be outdated or inaccurate.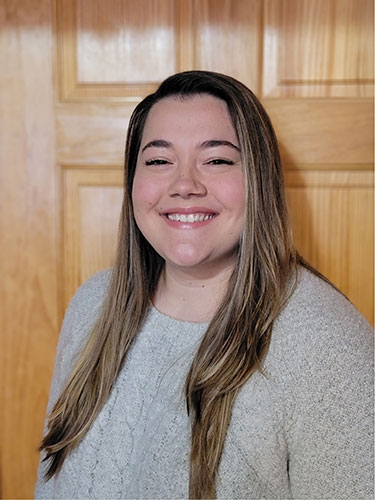 Elana Dao, a student at New River Community College, has been named a 2021 New Century Workforce Pathway Scholar and will receive a $1,250 scholarship.
This scholarship supports students at associate degree-granting institutions who plan to enter the workforce upon the completion of a degree or certificate on a national scale. The program is sponsored by The Coca-Cola Foundation and Phi Theta Kappa (PTK) international honor society.
Dao was selected based on the score she earned in the All-USA Academic Team competition, where more than 2,000 applications were received. She was the top scoring student from Virginia.
The New Century Workforce Pathway Scholars will be recognized in a video during the Association of Community College Trustees' (ACCT) Leadership Congress.
Dao lives in Pearisburg and is working on an associate degree in business management and a career studies certificate in human resource practices. She plans to continue living in Giles County after graduation and hopes to one day open her own salon.
She serves her community by volunteering at a local animal shelter and helping with Operation Christmas Child by Samaritan's Purse. Dao is also an NRCC Access to Community College Education (ACCE) student; ACCE provides free tuition to NRCC in exchange for local community service. For more information about the ACCE program, please contact the NRCC Educational Foundation at (540) 674-3618 or visit www.nr.edu/acce.
About The Coca-Cola Foundation
The Coca-Cola Foundation is the global philanthropic arm of The Coca-Cola Company. Since its inception in 1984, the Foundation has awarded more than $1 billion in grants to support sustainable community initiatives around the world. For more information about The Coca-Cola Foundation, please visit coca-colagivingback.com.
About Phi Theta Kappa
PTK is the premier honor society recognizing the academic achievement of college students to grow as scholars and leaders. The organization is made up of more than 3.5 million members and nearly 1,300 chapters in 10 nations.
To become a member of the Omega Eta chapter of PTK at NRCC, students must currently be enrolled at NRCC, have a minimum 3.2 cumulative grade point average, completed at least 12 non-developmental credits at NRCC. For more information on PTK at NRCC, contact faculty sponsors Brian Clark at bclark@nr.edu or Ellen Oliver at eoliver@nr.edu.