NRCC Biology Professor Explores Amazon
Sep 24 2019
This is an archived article!
This article was published on Sep 24 2019 and was archived on Sep 01 2020. The information below may be outdated or inaccurate.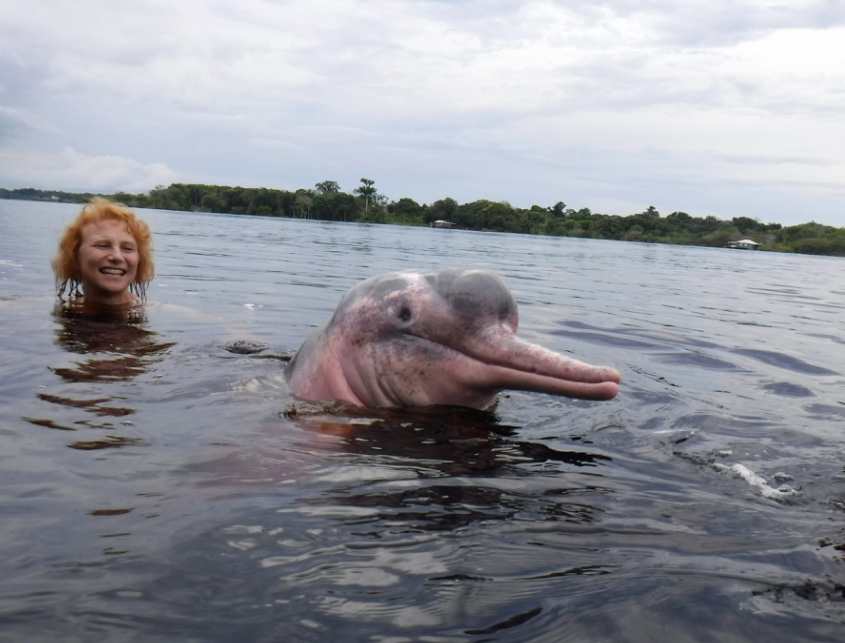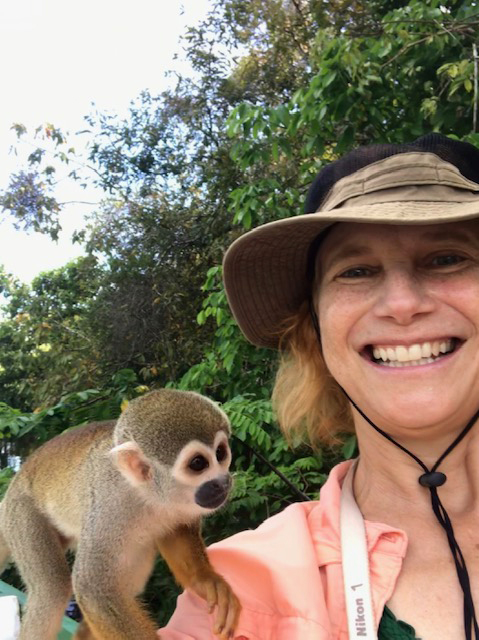 Today, you can find her in the classroom and laboratory teaching biology surrounded by advanced technology and readily available Wi-Fi; but just a few months earlier, Cynthia Wynne found herself in a place well off the beaten path with no cell phone service.

In June, Wynne, a New River Community College professor of biology, set off on the adventure of a lifetime through the Amazon rainforest. The 150 mile trip that began out of Manaus, Brazil, and went deep into the jungle was one of the Orchid Conservation Alliance's (OCA) annual conservation trips to study orchids and other flora and fauna.

Along with 15 members of the OCA and seven local crew members, Wynne boarded the "River Otter" houseboat for a week and half journey down the Rio Negro River, a tributary of the Amazon River. The Rio Negro, translated as "Black River," is aptly named due to its dark color, which comes from the high levels of humic acid that occur due to the incomplete breakdown of phenol-containing vegetation from sandy clearings.
Heavy rains that flood in April and May leave the Rio Negro as high as 30 feet above dry season water levels in early June, making it possible for explorers to reach and view rare orchids that typically live in the tree tops. Other times of the year, it's nearly impossible to reach the flowers. Overall, the group recorded 43 species of orchids.
Wynne spent the majority of her time off the riverboat exploring deep into the jungle using canoes so that she could get as far into the tree tops as possible.
"We almost never saw people or signs of civilization," Wynne reflected.
Beyond researching orchids, Wynne, a self-proclaimed "animal person," spent time getting to experience the local wildlife as well. She bravely ventured into the Rio Negro, known to have piranhas, caiman crocodiles, and anacondas, to swim with Amazon river dolphins, which are fresh water dolphins distinctive due to their long snout and pinkish hue.
"My favorite experience was swimming with the Amazon river dolphins," said Wynne.
As a former dolphin trainer, Wynne found the interaction with the river dolphins far more rewarding than the minimal risk of interaction with other not-so-welcoming aquatic life.

She also encountered friendly squirrel monkeys, sloths, macaws, iguanas, giant stick insects, parrots and tarantulas—just to name a few.
This was Wynne's first trip as a member of the OCA and her first trip to South America.
"I learned a lot about orchid anatomy, and I plan to introduce what I've learned to my students," said Wynne.
Wynne teaches Biology 101 and Biology 102 at NRCC and has taught at the college for 14 years. Her classes are available in Dublin and Christiansburg and online. She holds a bachelor of science and a masters of arts in teaching degrees from UNC Chapel Hill and a doctorate from the University of Wisconsin, Madison. When she's not teaching, she spends time at her home in Blacksburg with her family and a menagerie of beloved pets that includes several snakes and tarantulas.

The OCA is a non-profit organization that promotes the conservation of orchids and orchid habitats around the world and raises funds to help local organizations purchase and preserve orchid-rich habitats in Columbia, Ecuador and Brazil.