NRCC Art Professor, Students Spend Summer Term in Germany
Sep 16 2019
This is an archived article!
This article was published on Sep 16 2019 and was archived on Sep 01 2020. The information below may be outdated or inaccurate.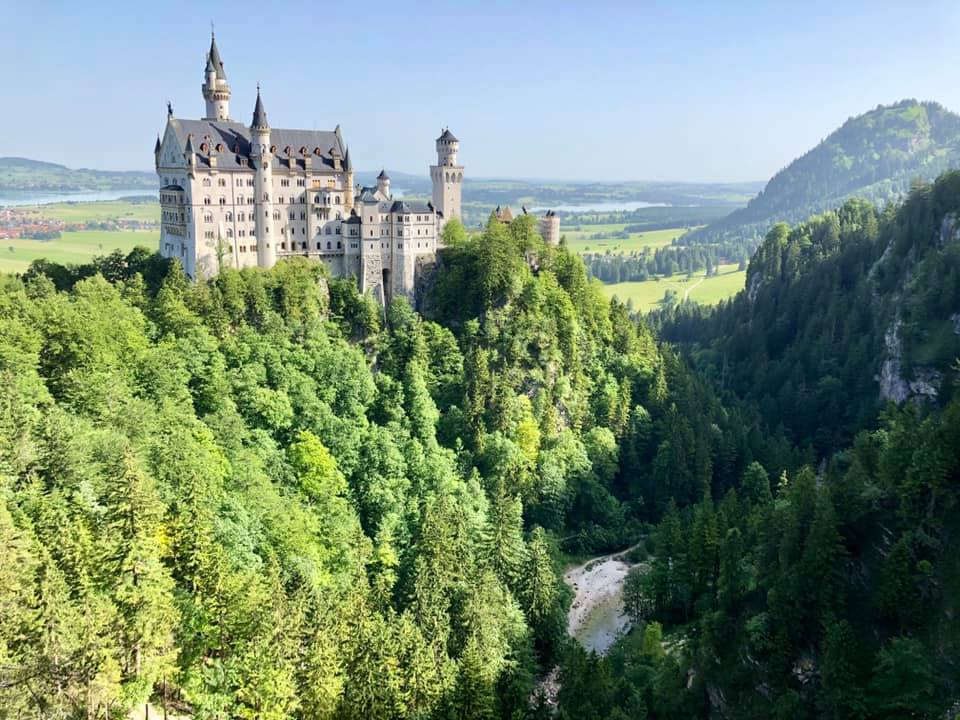 Taking art history classes during summer break may sound like a tedious task to some, but with the help of their professor, a few New River Community College students certainly had a much different experience this summer.
NRCC Professor of Arts Tammy Parks recently took a group of students on an educational excursion to Germany to fulfill their Art 102 and Art 132 course requirements. The group's two week diverse journey across the country took them through smaller, rural areas and larger, urban cities that included Dresden, Berlin, Cologne and Frankfurt.

As they toured museums throughout Germany, students were able to study art in the form of sculpture, woodworking, glass blowing, architecture and painting and enjoyed both historic art and more modern art, such as graffiti.
"Graffiti is a real form of art. In Dresden, they have designated art areas specifically for graffiti artists," explained Parks. "In Germany, there are lots of artists out and about and murals and art pieces everywhere; arts seems required for their culture."

During the trip, the group visited the Holocaust Memorial in Berlin. Parks described the experience as both profound and beautifully disturbing. Students also visited Museum Island in Berlin, an area that contains six historic museums including the Neues Museum, which houses the famous bust of Queen Nefertiti, a sculpture created in 1345 B.C. by ancient Egyptian artist Thutmose.

One of the many other stops along the way included a view of King Ludwig II's Neuschwanstein castle in Bavaria, often referred to as the "castle of the fairy-tale king" and rumored to be the inspiration for Cinderella's castle in the 1950 animated Disney movie.
Parks, who speaks Spanish fluently, has traveled extensively throughout Europe with her art students over the past few years on similar educational art tours, including trips to Italy, England, Scotland, Portugal, Spain, the Balkans and Greece.

In scouting for countries to visit with her students, she seeks locations that are rich in international art. Parks has a particular love for Germany, as she studied art in Berlin during college. She describes the country itself as vibrant, lively and colorful, full of polite and helpful locals, and topographically not much different from the New River Valley.
"Germany looks a lot like home," she said.

Beyond museums, NRCC students were able to experience a few extracurricular activities as well including riding the Alpine Coaster in Omberammergau, climbing glaciers in the German Alps, and riding high-speed "bullet" InterCity Express, or "ICE," trains between cities. ICE trains travel at 170 miles per hour.
Not only was the trip fun and educational, it also fulfilled the requirements for NRCC's Art 102 and Art 132 classes. The intensive learning opportunity provides not only more direct contact hours between the faculty member and the students than regular course, but the experience also provides in-person access to view and study the art itself, as opposed to viewing images in a textbook or on a slideshow.
Next summer, Parks plans to take another trip and is considering France, the Netherlands, Mexico or Poland as the destination. For more information about art classes or the summer 2020 art trip, contact Parks at tparks@nr.edu.