NRCC Music Professor Presents Summer Lecture-Recital in Belgium
Aug 29 2019
This is an archived article!
This article was published on Aug 29 2019 and was archived on Jul 31 2020. The information below may be outdated or inaccurate.
NRCC Music Professor Presents Summer Lecture-Recital in Belgium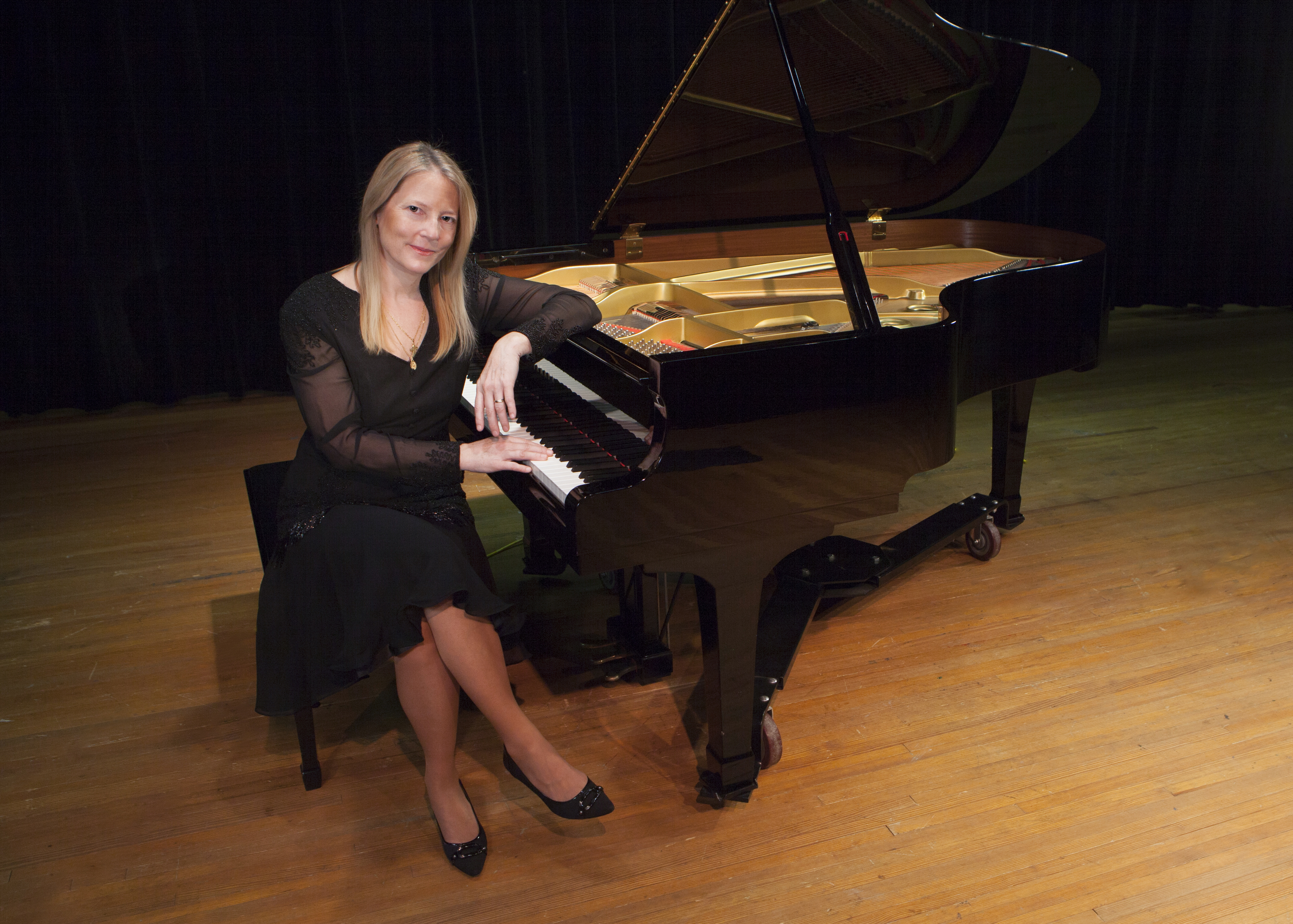 Dr. Louise Billaud, New River Community College professor of music and concert pianist in residence, presented a lecture-recital at the College Music Society 2019 International Conference in Belgium this summer.

Her lecture-recital "Transcending Imposed Creative Boundaries through the Musical Portrayal of the Human Spirit: A Soviet Composer's Leap to the Soul" explored the restrictions placed on Soviet composers by the Soviet regime and how Dmitri Kabalevsky rallied not only the Russian soul through his distinct harmonies, but transcended those boundaries to portray the depths of the universal human spirit. Her presentation at the Concertgebouw in Bruges featured a lecture on her topic followed by a performance of selected preludes from Dmitri Kabalevsky's Preludes, opus 38.
Only two community colleges were represented at the three-city conference, which rotated through Brussels, Ghent, and Bruges. The conference, held in part at various music schools, concerts halls and conservatories throughout Belgium, provided attendees with the opportunity to learn about and share current research in the field of music education as well as discover the Belgian culture.
Billaud, fluent in French, found herself quite comfortable in the country that speaks Flemish, French, German and English.
"I have wonderful memories not only of the conference, my performance and being with my colleagues in the field of music, but I cherish having discovered a truly beautiful country and its people, who were so delightful, hospitable, and genuinely proud of their 'little country with a big heart.'"

Musically trained in the United States and France, Billaud studied under the guidance of her husband, French-born American professor, Steinway artist Jean-Paul Billaud who also attended the conference. During their trip, they visited Chris Maene Piano Workshop and Historical Instrument Museum that featured not only historical instruments but new designs for the grand piano, including a straight-strung concert grand that produces a new sound palette for the musician and listener alike.
In 2014, she received the Outstanding Faculty Award by the State Council of Higher Education for Virginia (SCHEV), earned a doctorate of musical arts in music education from Boston University and was honored by the National Association for Music Education ACME SRIG with the award for Outstanding Doctoral Dissertation. Billaud has presented research findings at NAfME, Suncoast Music Education Research Symposium and Music and Lifelong Learning national and international conferences. She was keynote speaker for the Virginia Community College System's New Faculty Forum and for Education Symposia.
Most recently honored with the 2018 Albert Nelson Marquis Lifetime Achievement Award, Billaud teaches music history, music appreciation, history of jazz and fundamentals of music at NRCC in lecture and online learning classes.

For more information Billaud and the music classes available at NRCC, visit www.nr.edu/billaud or www.nr.edu/music.