Instrumentation Student Finds Something More at NRCC
May 14 2019
This is an archived article!
This article was published on May 14 2019 and was archived on Apr 01 2020. The information below may be outdated or inaccurate.
Instrumentation Student Finds Something More at NRCC
Carson Journell, NRCC Class of 2019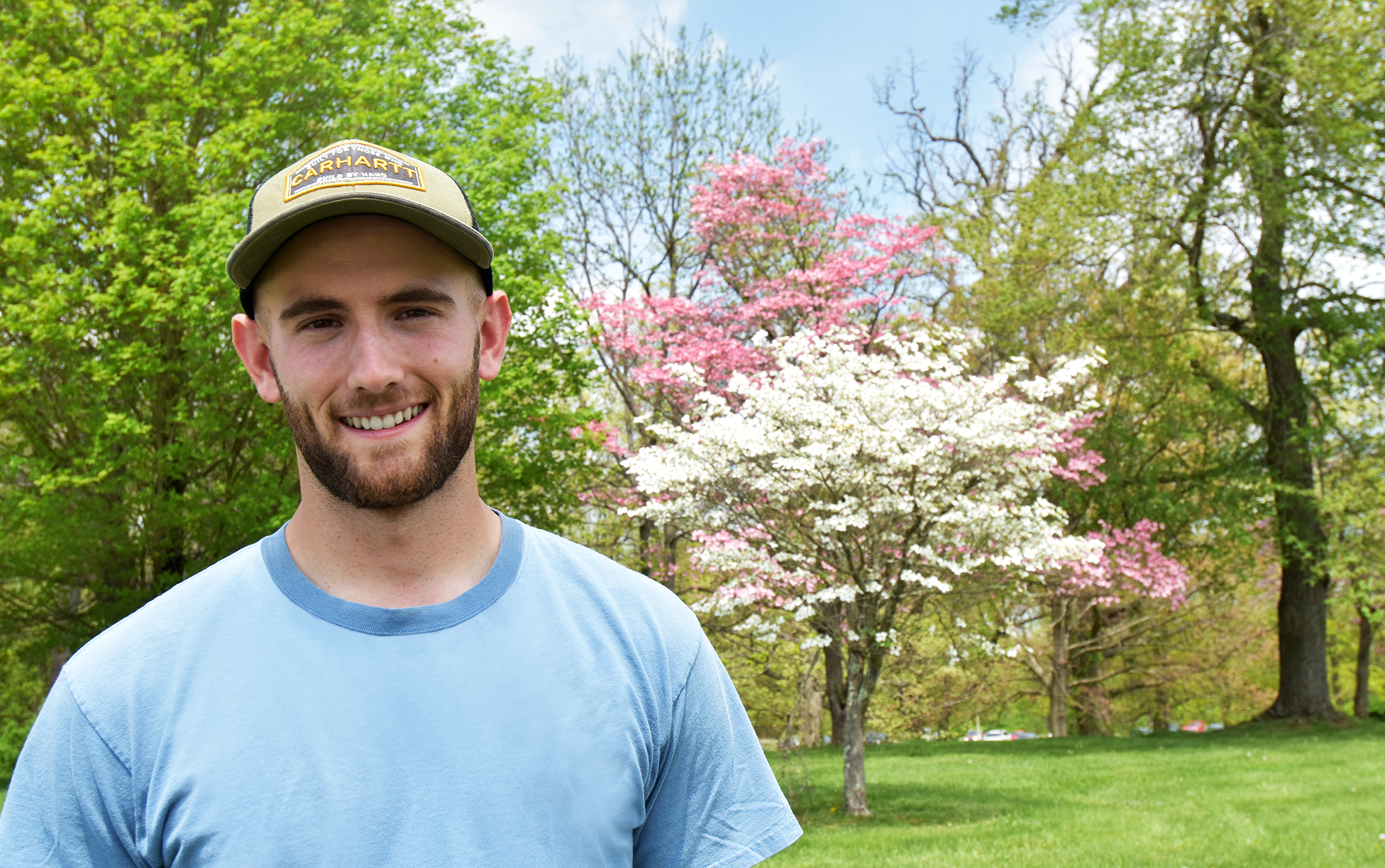 If you're looking for NRCC student Carson Journell these days, it's a safe bet that you'll find him on campus in the instrumentation lab. The self-described former class clown and avid outdoorsman now spends his days working on his future career path.
A 2014 Giles County High School graduate, he studied machining at the county's technical center. Carson had offers to play soccer at four-year institutions, but that type of college lifestyle paired with moving away from home simply wasn't appealing to him.
Carson worked for a year as a machinist and then a couple of years in lawn care and landscaping after high school. Neither career path truly satisfied him, and he found himself wanting something more.
Over the years, he watched high school friends attend NRCC and become successful in their academic and professional careers. He chose to come to New River so that he could, in his words, "have a better life, make more money, and be able to do more things," and NRCC also gave him the option to go to college while staying close to home.
On May 15, Carson will complete his education and walk away with two associate degrees, one in instrumentation and one in electrical engineering technology.

But it's not all been easy. Carson cautions that in the very popular instrumentation program, it's important to be teachable. He explained that students have the option to just come to class and leave as soon as the class is over, but the opportunity exists to learn more—if you're willing to hang around and put in the extra time and efforts. He credits much of his classroom success to his instructors, particularly Montie Fleshman.
"Montie has been good to me. He's taken me under his wing and taught me a lot," Carson reflected.
Montie also speaks highly of Carson.
"He is an awesome work-study, great tour guide, and hardworking student. He is a team player and understands the mission," said Montie.
Carson has tried to make the most of his experience at NRCC, in the classroom and out.
"I've made a lot of good friends, life-long friendships," he said of his fellow classmates. "And at NRCC, the teachers can interact with you on a more personal level. They can help you with problems, with school or life."
Carson's dedication and hard work have paid off. At this year's recent NRCC President's Awards Ceremony, he received the Outstanding Student in Instrumentation and Control Automation Technology award.

He credits his mother for his strong work ethic and for giving him the life skills to succeed—and fail—on his own.
"I take pride in what I do. If you put in the hard work, the outcomes will be positive," said Carson. "I may not be the smartest, but I can work the hardest."
Students in the instrumentation program at NRCC typically have multiple jobs offers before they graduate, and some make well over $40 per hour at their first job. Carson was no exception. Before graduating, he had already been presented with three jobs offers. He accepted a position in Lynchburg and will soon begin work at Rudy L. Hawkins Electrical Contractor, Inc. as an automation engineer, a position that will give him the opportunity to travel all over the east coast.

His long-term goals include eventually owning his own automation and consulting business and moving back to the area.

He credits NRCC with much of his new-found success.

"Without coming to NRCC, I wouldn't have the opportunity to go where I am going."