NRCC students nominated for 2019 PTK All-Virginia Academic Team
Jan 03 2019
Four New River Community College (NRCC) students have been nominated to the Phi Theta Kappa (PTK) 2019 All-Virginia Academic team. NRCC PTK students Al Azhar Al Shukaili, Isaac Motley, Denise Hood, and Natalija Kavgic will represent the college this spring, when Virginia's Community Colleges will recognize them and other team members from across the state at an awards luncheon in Richmond. From that group of community college students, 10 will be eligible for national awards.
Al Azhar Al Shukaili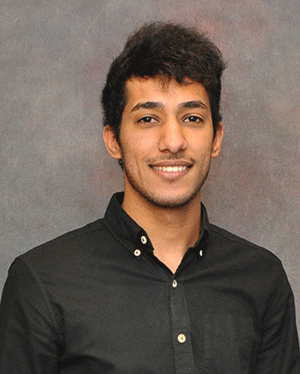 Al Shukaili is currently a general studies student at NRCC who lives in Christiansburg. Originally from Sultanate of Oman, he was bitten by the travel bug in high school when he began his journey to study abroad. Beyond the U.S., he has also traveled to the United Kingdom and Australia.
Al Shukaili came to the U.S. to attend college. His academic plans include completing his associate degree at NRCC then transferring to Virginia Tech to study criminology and English. He is fluent in both Arabic and English. His dream is to become a detective and hopes to eventually work with the CIA. His family in Oman comes to visit him occasionally and is very happy for him to have the opportunity to study in the U.S.
Isaac Motley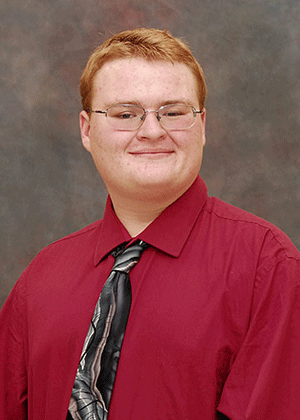 Motely is pursuing an associate degree in information technology with a specialization in cyber security. An Eagle Scout from Ironto, he plans to join the local workforce in his field when he completes his degree from NRCC.

While at NRCC, Motely has served as the secretary and acting vice-president of the NRCC Computer Club, a campus organization that takes used computers and parts and works to refurbish and upgrade the machines to give them back to NRCC students in need. He chose NRCC due to the affordable tuition as well as the convenience of the NRV Mall site in Christiansburg.
Dani Hood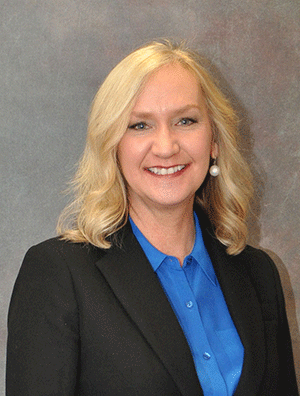 Hood, who grew up in Christiansburg and currently lives in Fairlawn, is studying business administration at NRCC. When she completes her associate degree, she plans to transfer to earn a bachelor's degree. Hood worked as a tailor for 30 years and decided to change careers. After taking classes years ago through NRCC, she knew that returning to NRCC would be a great place to continue her education.

While at NRCC, Hood has worked as a work study student for the Human Resources Department and is currently a part-time NRCC employee working as an administrative assistant in the Admissions office.
Natalija Kavgic

Kavgic of Pulaski is studying business administration at NRCC. After finishing her degree, she plans to pursue a bachelor's degree at Virginia Tech in marketing and biology. Her career plans include entering the pharmaceutical industry and working to ensure drug safety.

Originally from Serbia, Kavgic moved to southwest Virginia after meeting her husband who was serving overseas with the U.S. Armed Forces. Her husband is also a student at NRCC. Natalija loves to play the piano, sing, paint and also enjoys snowboarding and cooking.
PTK is an international honor society of two-year colleges and academic programs, particularly state colleges and community colleges, and the organization's mission is to recognize academic achievement of college students and to provide opportunities for them to grow as scholars and leaders. To become a member of the Omega Eta chapter of PTK at NRCC, students must currently be enrolled at NRCC, have a minimum 3.2 cumulative grade point average, completed at least 12 non-developmental credits at NRCC. For more information on PTK at NRCC, contact faculty sponsors Brian Clark at bclark@nr.edu or Ellen Oliver at eoliver@nr.edu.