The Java Brothers and Cabin Creek Boys to perform at NRCC jamboree in December
Nov 28 2017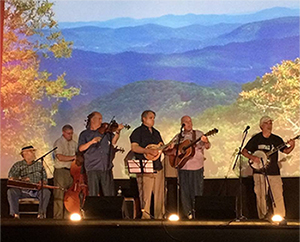 The music of the Java Brothers and Cabin Creek Boys will be featured during New River Community College's Fiddle, Banjo and Dance Club Jamboree on Saturday, Dec. 9. Music will begin at 6 p.m. in 117 Edwards Hall at NRCC in Dublin.
The Java Brothers bluegrass band members met during a Monday Night Radford Fiddle and Banjo jam. Their musical influences include Bill Monroe, Stanley Brothers, Jimmy Martin, Old and In the Way, The Seldom Scene, Sam Bush, Tony Rice, JD Crowe and Doyle Lawson. The Java Brothers mix standard bluegrass and newgrass with fiery original tunes in their live shows. The band includes Joe Abercrombie, banjo; Bill Adams, dobro; Ralph Berrier, fiddle; Chris Burgoyne, mandolin; Doug Capobianco, string bass; and Wayne Frye, guitar.
The Cabin Creek Boys play old-time hillbilly music from the mountains of southwest Virginia and northwest North Carolina. They perform at area fiddlers' conventions, festivals, square dances and other community events. The band members enjoy entertaining their audiences with traditional music that includes old-time hoedown instrumentals, bluegrass songs, two-step numbers and waltzes. The group includes Chris Testerman, fiddle and harmony vocals; Erika Testerman, guitar, fiddle and vocals; Jackson Cunningham, guitar and lead vocals; Trish Kilby Fore, clawhammer banjo and vocals; and Jerry Steinberg, bass.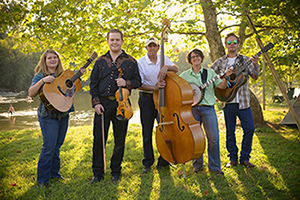 Corporate sponsors of the jamborees include Anderson Audiology, Dublin; Duncan Ford – Lincoln – Mazda, Blacksburg; Estes Auto & Truck Parts Inc., Pilot; First Community Bank, Pulaski; Gregory Seeding Landscaping Company, Pulaski; King's Tire Service, Pulaski; Pepsi Cola Bottling Co., Dublin; Pulaski Patriot, Pulaski; Shoney's Restaurant, Dublin; Southern Furniture Warehouse, Radford; Sunshine Tours, Dublin; Trader's Emporium and Jewelry Services, Dublin; Wade's Supermarket.
The doors open at 5 p.m. for the show. There is no charge for admission; however, donations will be accepted to help pay travel expenses for the musicians. The jamborees are held the second Saturday of each month through April at NRCC, a Crooked Road affiliated venue.
More information about the NRCC Fiddle, Banjo and Dance Club is available from Tim Jones at 540-674-3683, and online at www.nr.edu/fiddle.