Scheduling an Appointment with Navigate
Follow the instructions below to make an appointment with a Student Services Advisor.
STEP 2:
Select the EAB Navigate Student – NRCC tile.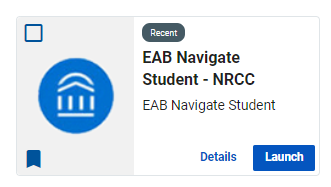 STEP 3:
Select "Appointments" from the left-hand menu, then click "Schedule an Appointment."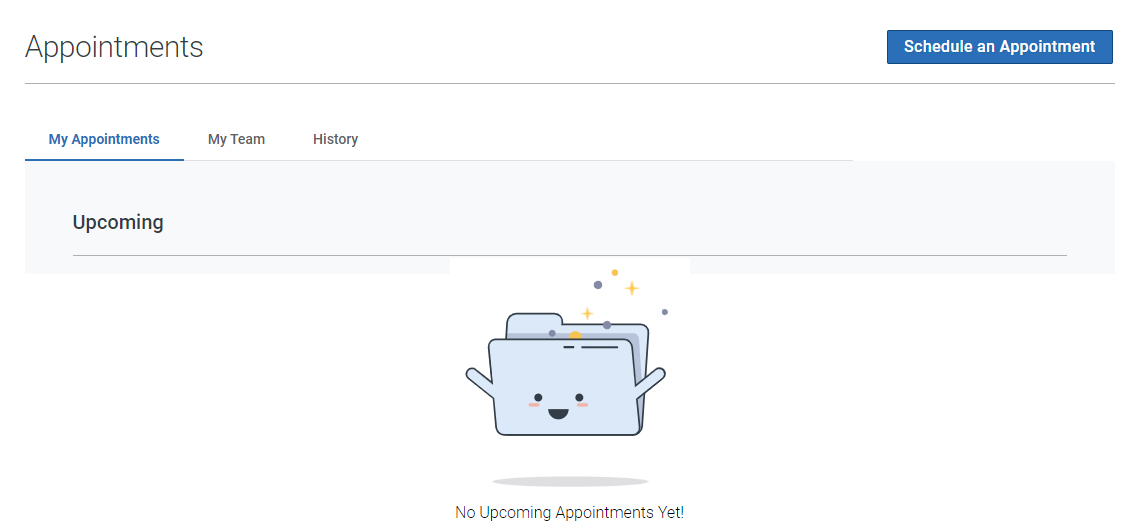 STEP 4:
Choose a service and a date.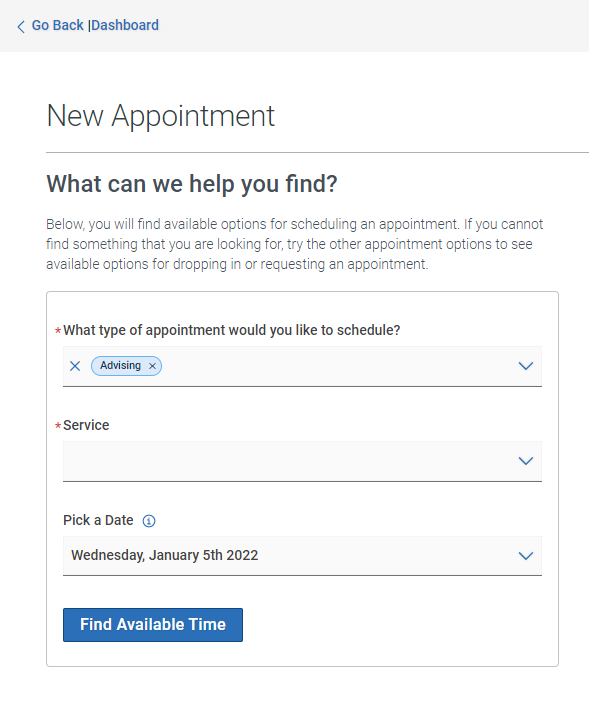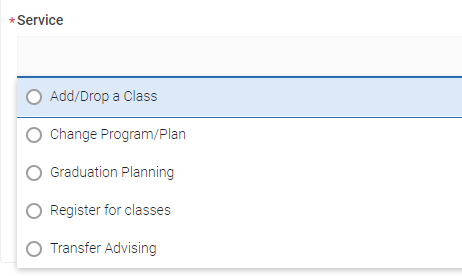 STEP 5:
Select how you would like to meet with your Student Services Advisor.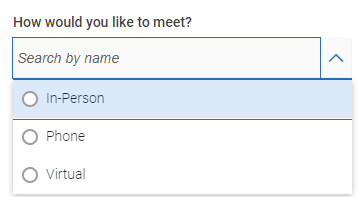 STEP 6:
Select a time.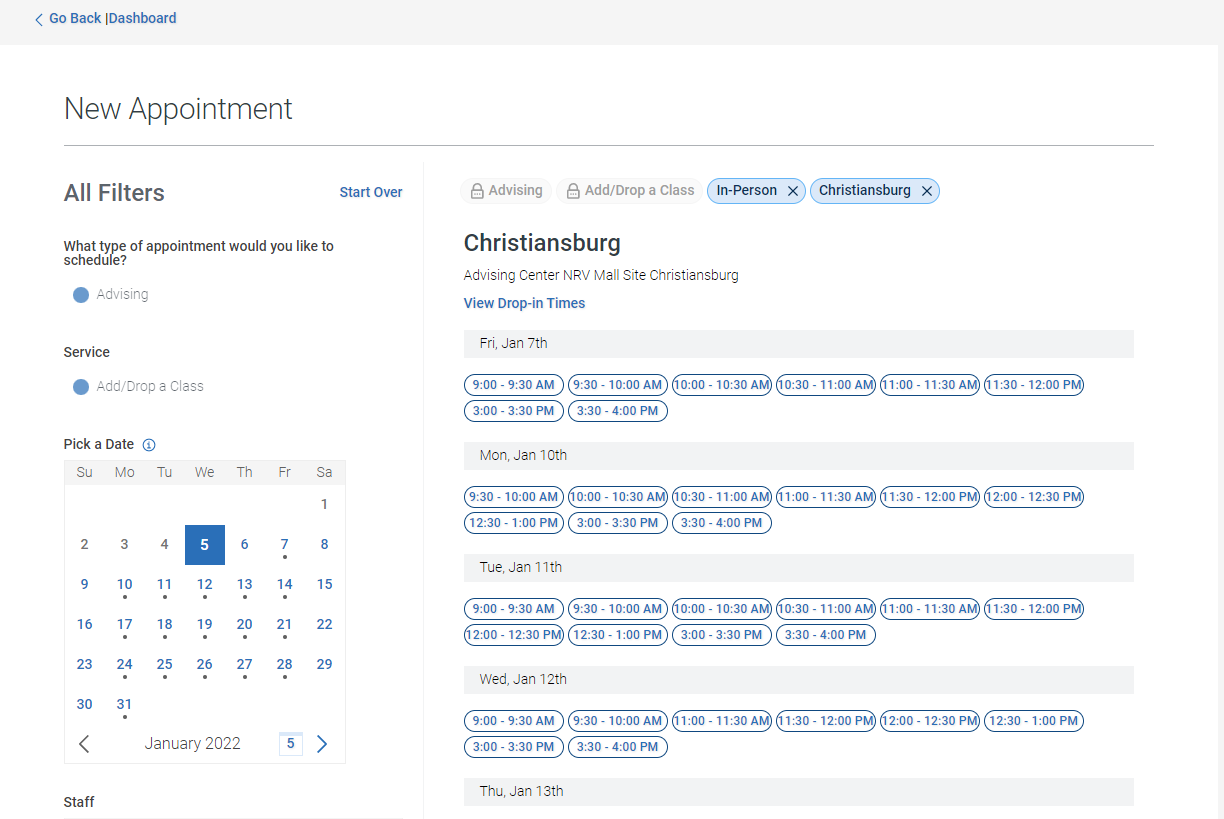 STEP 7:
You will then be able to review your appointment details. If you select the "Email Reminder" checkbox, an email will be sent to your VCCS student email address. You also have the option to receive a text message reminder.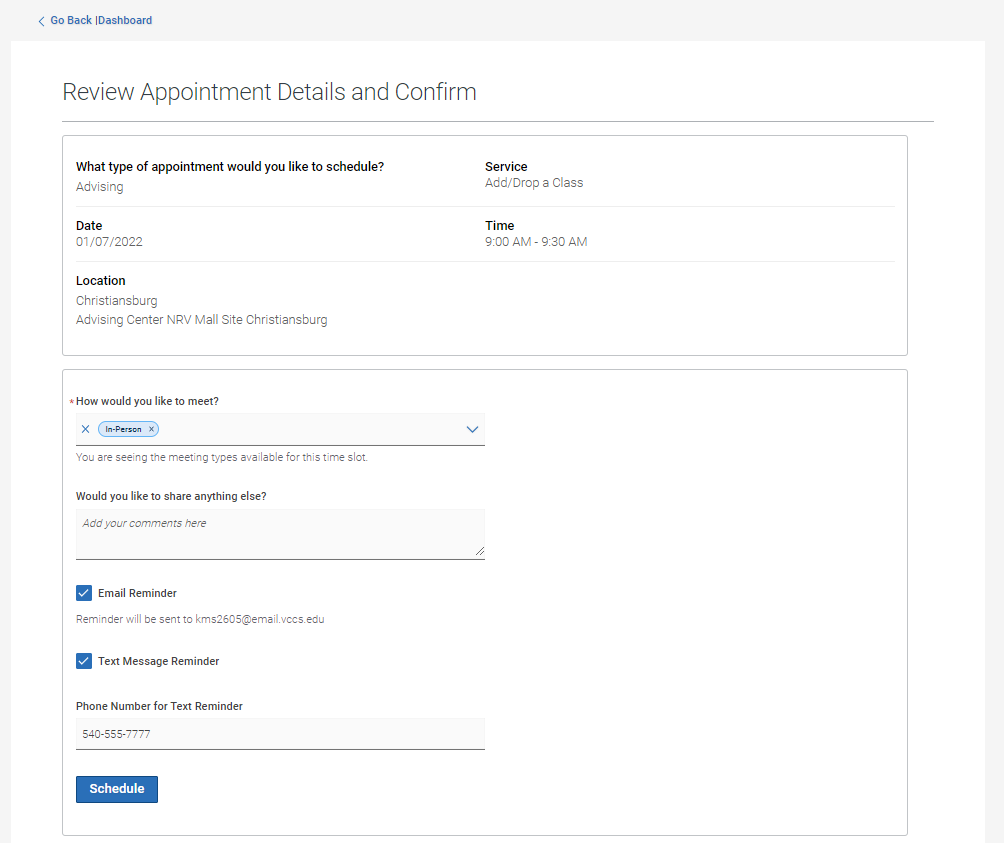 Please note that you can click "Other Options" and "Meet with Your Success Team." This will provide the name of your Student Services Advisor (listed first) and your Faculty Advisor (listed second).
*You will only be able to schedule with your Student Services Advisor, not your Faculty Advisor.*

If you have any questions, please contact the Advising Center at (540) 674-3609 or email advising@nr.edu.
HAVE QUESTIONS ABOUT NRCC?