IMPORTANT INFORMATION:
New River Community College is closed for the Thanksgiving holiday. NRCC will reopen on Monday, November 27, at 8:00 a.m. All of us at New River Community College wish you a safe and happy Thanksgiving.

Human Resources Main
The Human Resources Department provides information and assistance to employees and students of New River Community College as well as the general public. This includes all areas of benefit administration, employment, payroll, policies and procedures, professional development and recruitment. It is the responsibility of our department to accomplish these tasks in a timely, efficient and professional manner.
2017 Holiday Schedule
January 2 - New Year's Day
January 16 - Martin Luther King, Jr. Day
May 29 - Memorial Day
July 3 - Day Before Independence Day
July 4 - Independence Day
September 4 - Labor Day
November 22 - Close at Noon
November 23 - Thanksgiving
November 24 - Day after Thanksgiving
December 22 - Close at Noon
December 25 - January 3 - Christmas Holiday
Employees required to work during a holiday in order to maintain necessary services will be compensated in accordance with New River's overtime policy.
Human Resources Office Staff
Call Toll Free: 1-866-462-6722 or (540) 674-3600 plus the extension number to reach any employee.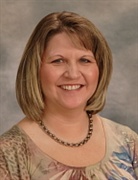 Telephone ext: 4310

Office: Godbey 13
HAVE QUESTIONS ABOUT NRCC?
STAY CONNECTED
MILITARY FRIENDLY SCHOOL

NRCC IN DUBLIN:
5251 College Drive
Dublin, VA 24084
(540) 674-3600
Toll Free: 866-462-6722
Fax: (540) 674-3642
MALL SITE:
782 New River Road NW, Suite 400
Christiansburg, VA 24073
(540) 674-3610
Fax: (540) 381-7128