Student Activities staff are available to help you over the phone, through email, or by scheduling a virtual appointment. Our office remains closed to in-person visits at this time. Please contact us at:
rreedy@nr.edu
540-674-3600, ext. 4358
Mission
To provide opportunities for all students to experience and learn things which can complement NRCC classroom lessons including clubs/organizations, special events, physical activities, and community service projects.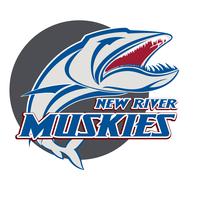 Contact Information:
Rod Reedy, Student Activities Coodinator
Office: Martin Hall Room 121
(Inside the T.J. Anderson Student Lounge)
Phone: (540) 674-3600, ext 4358
Fax: (540) 674-3644
E-mail: rreedy@nr.edu
Hours:
Dublin Campus
5251 College Drive
Monday - Thursday 9:00 a.m. - 4:00 p.m.

Uptown Christiansburg Site (formerly NRV Mall), Christiansburg
400 New River Road
Friday 9:00 a.m. - 4:00 p.m.
Mailing Address:
Student Activities Office
5251 College Drive
Dublin, VA 24084
HAVE QUESTIONS ABOUT NRCC?
NRCC IN DUBLIN:
5251 College Drive
Dublin, VA 24084
(540) 674-3600
Toll Free: 866-462-6722
Fax: (540) 674-3642
UPTOWN CHRISTIANSBURG SITE:
782 New River Road NW, Suite 400
Christiansburg, VA 24073
(540) 674-3610
Fax: (540) 381-7128