NRCC student artwork to be featured at Glencoe Museum
Aug 27 2014
This is an archived article!
This article was published on Aug 27 2014 and was archived on Aug 28 2015. The information below may be outdated or inaccurate.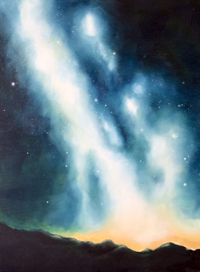 Artwork by New River Community College art students will be featured in a show at the Glencoe Museum in Radford from September 11 to October 31.
The works on display will include pieces completed during NRCC art courses in design, drawing painting, sculpture, printmaking, photography and art history. Students in these courses work in a variety of media including acrylic, oil, clay, glass, pencil and ink. A reception will be held to mark the show's opening on September 11, from 6 to 8 p.m. There is no admission fee and the event is open to the public. Regular museum hours are 10 a.m. to 4 p.m. Tuesday through Saturday and 1 to 4 p.m. on Sunday.
The gallery at Glencoe Museum exhibits the art and works of contemporary Appalachian artists from around the New River Valley and Southwest Virginia. Through individual and collaborative shows, the gallery has displayed the works of nearly 30 artists. The "Gallery at Glencoe" is now in its fifth year and welcomes the participation of new artists.
The museum is located at 600 Unruh Drive, Radford.