NRCC to hold 45th annual commencement
Apr 24 2014
This is an archived article!
This article was published on Apr 24 2014 and was archived on Apr 25 2015. The information below may be outdated or inaccurate.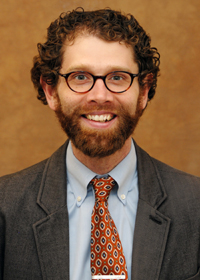 New River Community College's forty-fifth annual commencement will take place on Thursday, May 15, in Edwards Hall 117 on the NRCC campus in Dublin. The ceremony will begin at 6:30 p.m.
Rev. Andrew Taylor-Troutman will address the graduates. Taylor-Troutman earned a Bachelor of Arts degree from Lenoir-Rhyne University in 2003 and holds graduate degrees from Union Presbyterian Seminary and the University of Virginia. He is the author of numerous articles in scholastic journals and two books, "Take My Hand: A Theological Memoir" and "Parables of Parenthood: Interpreting the Gospels with Family." An adjunct instructor at New River Community College, Andrew serves as the pastor of New Dublin Presbyterian Church, a historic church founded in 1769.
Approximately 330 degrees, diplomas and certificates will be conferred during the ceremony.
A live-feed of the commencement ceremony will be provided on NRCC-TV (channel 2, Pulaski County only) and over the internet via NRCC's website at www.nr.edu.
Following the ceremony, a reception will be held in the student lounge on the lower level of Martin Hall with music provided by The Old Pros Big Band Orchestra.
NRCC's associate degree nursing program will hold a separate pinning and graduation ceremony on Tuesday, May 13.