NRCC to host Black History Month program
Jan 29 2013
This is an archived article!
This article was published on Jan 29 2013 and was archived on Jan 30 2014. The information below may be outdated or inaccurate.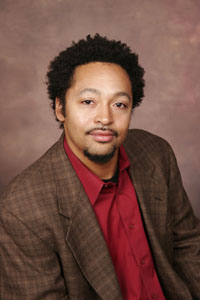 In celebration of Black History month, New River Community College (NRCC) and the college's Black History Committee will sponsor a guest speaker and music program on Sunday, February 17, at 3 p.m. The event will be held in Edwards Hall, room 117 at NRCC in Dublin and admission is free.
Keynote speaker Dr. Kwame Harrison, associate professor of sociology at Virginia Tech, will offer his thoughts on the program's theme "At the Crossroads of Freedom and Equality."
Dr. Harrison holds a Ph.D. in anthropology from Syracuse University and has held teaching positions at the State University of New York, Syracuse University and Le Moyne College prior to his time at Virginia Tech. He has taught such classes as "Sociology of Popular Music," "Black Aesthetics," "Introduction to Social Anthropology," Introduction to Africana Studies," "Cultural Myths and Realities" and numerous others.
He also serves as the associate editor for the Journal of Popular Music studies and is on the faculty editorial advisory board for the Virginia Tech publication Philologia: An Undergraduate Research Journal for Liberal Arts and Human Sciences.
Harrison has spoken and written extensively and has numerous essays, reviews and journal articles to his credit in addition to his book "Hip Hop Underground: The Integrity and Ethics of Racial Identification."
Music for the event will be provided by Marva and the Gospel Experience 2012 Reunion Choir and the Christiansburg High School Chamber Ensemble.