NRCC professor, author to present reading
Apr 04 2012
This is an archived article!
This article was published on Apr 04 2012 and was archived on Apr 05 2013. The information below may be outdated or inaccurate.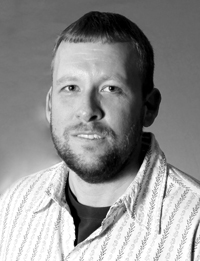 New River Community College (NRCC) will host a reading and "meet the author" event this month for associate professor of English and Appalachian author Ben Campbell. The event will be held on Wednesday, April 25, at 2:30 p.m. in Edwards Hall, room 206 at NRCC in Dublin.
Campbell will read from his recently published book of short stories titled "A Welcome Walk Into the Dark." The book was nominated for the 2011 Weatherford Award, given annually by the Appalachian Studies Association (ASA) and Berea College to honor published works that "best illuminate the challenges, personalities, and unique qualities of the Appalachian South."
Campbell is a graduate of Marshall University and holds a Master of Fine Arts in Creative Writing from Bowling Green State University in Ohio. "A Welcome Walk Into the Dark" is his first short story collection, published in September 2011 by Outskirts Press. He currently teaches English courses for NRCC including college composition and Appalachian literature.
The reading is sponsored by the NRCC English department and is free and open to the public. Copies of Campbell's book are currently available for purchase at the NRCC bookstore and will be sold in the lobby of Edwards Hall on the day of the event.