Local Appalachian author to present reading at NRCC
Oct 04 2011
This is an archived article!
This article was published on Oct 04 2011 and was archived on Oct 05 2012. The information below may be outdated or inaccurate.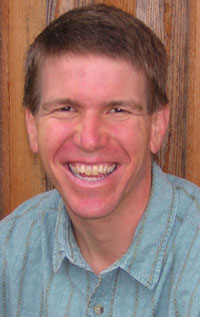 Appalachian author Jim Minick will read from his works at New River Community College on Tuesday, October 18, at 6:30 p.m. in Edwards Hall, room 206. Minick's visit is being presented in conjunction with NRCC English instructor Ben Campbell's Appalachian Literature class.
Minick has written a collection of essays, "Finding a Clear Path," and two books of poetry entitled "Burning Heaven" and "Her Secret Song." He also edited a book of poems by Rita Sizemore Riddle entitled "All There is to Keep." His most recent book, "The Blueberry Years" tells the story of Minick's experience building and operating an organic pick-your-own blueberry farm. The book won the Southern Independent Booksellers Alliance Best Nonfiction Book Award for 2010. Minick has also written numerous essays, articles, reviews and poems for periodicals.
All of Minick's books are currently on sale at the NRCC bookstore in Martin Hall. They will also be available the evening of the reading. The audience will have an opportunity to meet the author and have books signed during a reception in the Edwards Hall lobby following the reading. Also for sale will be bark baskets made by Minick's wife, Sarah.
Minick currently serves as a faculty member at Radford University, where he teaches writing and literature courses.
This free event is sponsored by the NRCC English Department and Student Activities and is open to the public.