Cox joins NRCC as Rapid Response Coordinator
Aug 23 2011
This is an archived article!
This article was published on Aug 23 2011 and was archived on Aug 24 2012. The information below may be outdated or inaccurate.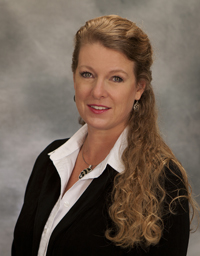 Beckie Cox, of Pulaski County, has been appointed to the position of Rapid Response coordinator at New River Community College.
Cox comes to NRCC from her position as manager for the Virginia Workforce Center in Charlottesville. Along with her knowledge of workforce program management, Cox's background includes significant experience in human resources.
Cox is a graduate of NRCC where she received an accounting degree and of Radford University where she received a bachelor's degree with an emphasis in behavior and leadership studies.
The Rapid Response program is administered by the Virginia Community College System (VCCS) and provides a variety of services to organizations and workers involved in mass layoffs or plant closings. Services include layoff aversion, job search assistance, help with unemployment documents, financial management seminars and help locating skills training.
Four Rapid Response coordinators serve the Commonwealth in working with companies experiencing layoffs. In her new role, Cox will be based at NRCC and will coordinate rapid response efforts throughout Virginia's western region. The region encompasses 39 cities and counties from Alleghany and Bath counties to the north, Halifax County to the south on the North Carolina border, and Lee County to the west on the Kentucky and Tennessee borders. Cox maintains a strong desire to both assist employees when layoffs happen and to help organizations avert them altogether when possible.
"It's is something I'm passionate about," says Cox. "In order to help organizations transition to new ways of doing things and draw new businesses into our area, we need to have a well-developed workforce in place."
Organizations interested in Rapid Response services may contact Beckie Cox at bcox@nr.edu or (540) 674- 3600 ext. 4284 for assistance.