IMPORTANT INFORMATION:
New River Community College is closed for the Thanksgiving holiday. NRCC will reopen on Monday, November 27, at 8:00 a.m. All of us at New River Community College wish you a safe and happy Thanksgiving.

After-Ceremony Reception
There will be an after-ceremony reception held in the T.J. Anderson Student Lounge in Martin Hall. Everyone is invited to attend to celebrate the achievements of our graduates.
There will be a photographer at the reception taking free digital snapshots of graduates with their families, friends and faculty. Check out NRCC's Facebook page after the event to see the snapshots and feel free to download them or share them with your friends.
The college bookstore, located adjacent to the student lounge, will be open during the reception.
The Old Pros Big Band of New River Community College will be performing live music.
Free refreshments will also be available.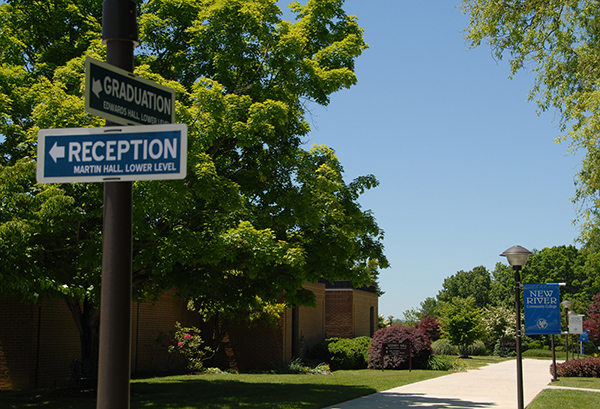 HAVE QUESTIONS ABOUT NRCC?
STAY CONNECTED
MILITARY FRIENDLY SCHOOL

NRCC IN DUBLIN:
5251 College Drive
Dublin, VA 24084
(540) 674-3600
Toll Free: 866-462-6722
Fax: (540) 674-3642
MALL SITE:
782 New River Road NW, Suite 400
Christiansburg, VA 24073
(540) 674-3610
Fax: (540) 381-7128